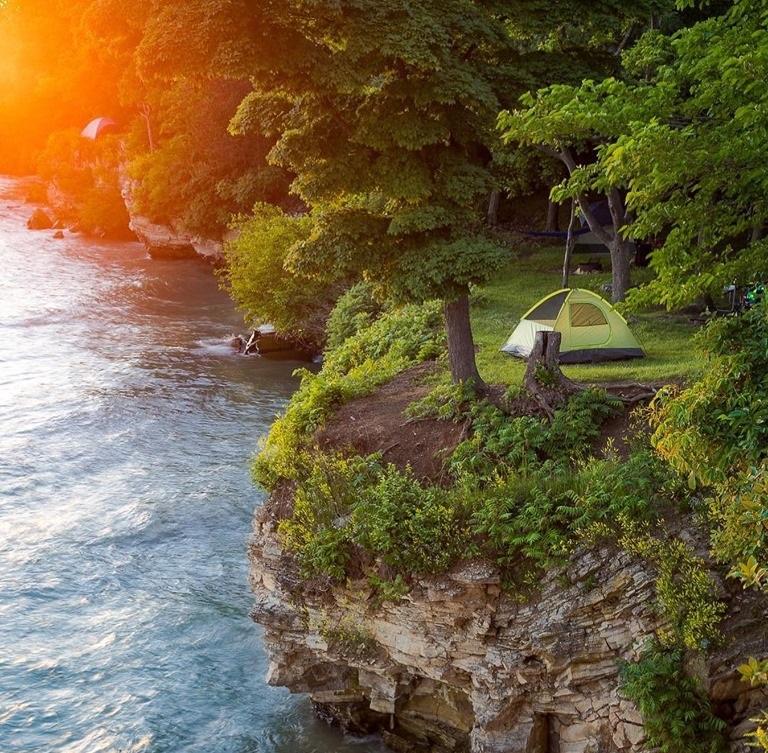 Put-In-Bay makes for the perfect Midwest island getaway. The island is known for its fascinating history, fun nightlife, local food, and dozens of unique attractions. Whether you are coming up with your family or you have a bachelorette party to attend to, Put-In-Bay is for you! With so many things to do, we would like to share with you the Top 10 Free Things to Do at Put-In-Bay.
1. The Antique Car Museum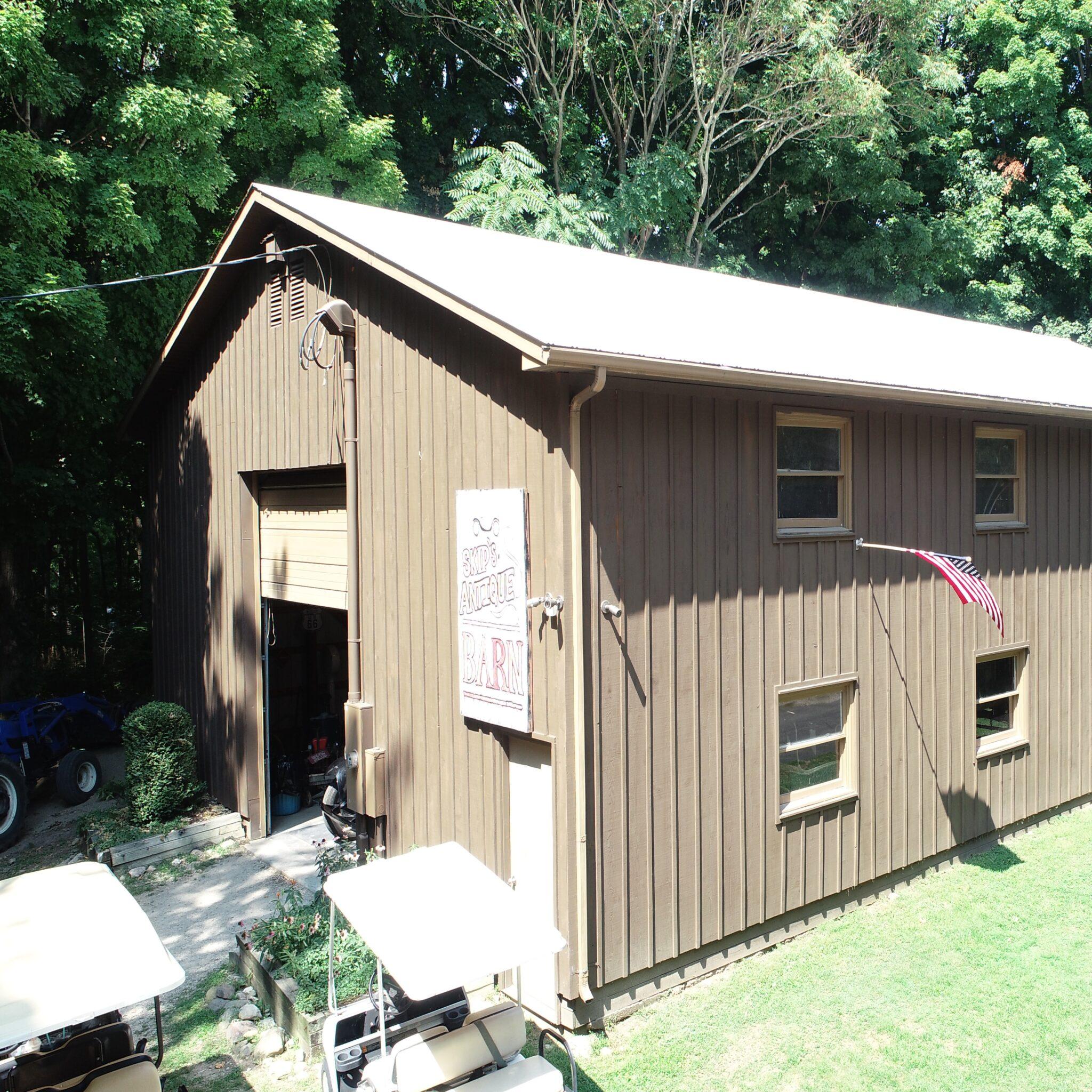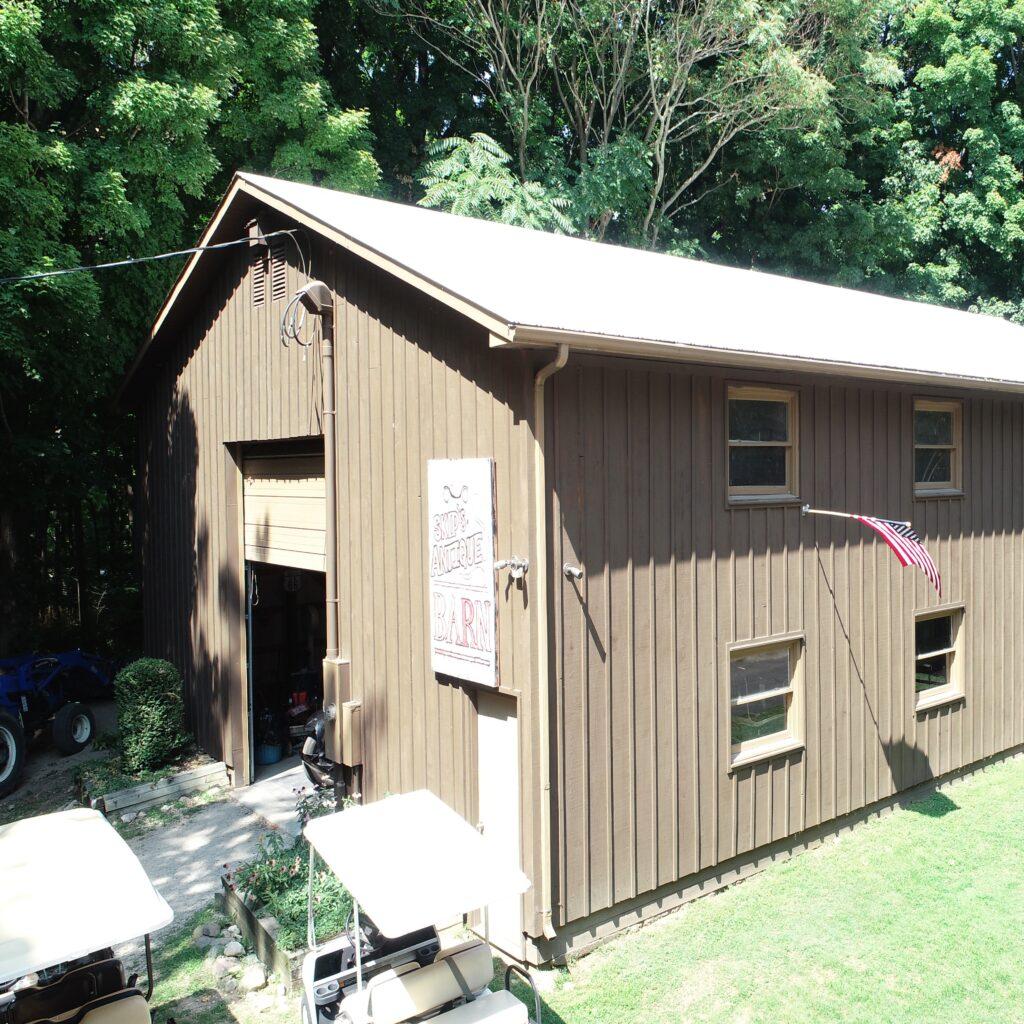 Put-in-Bay is home to the most classic cars per capita in the United States, so it's the perfect place for this museum! Located at the Perry's Cave & Family Fun Center, the Antique Car Museum is a great place for all car lovers. Don't forget, its free!
2. South Bass Island State Park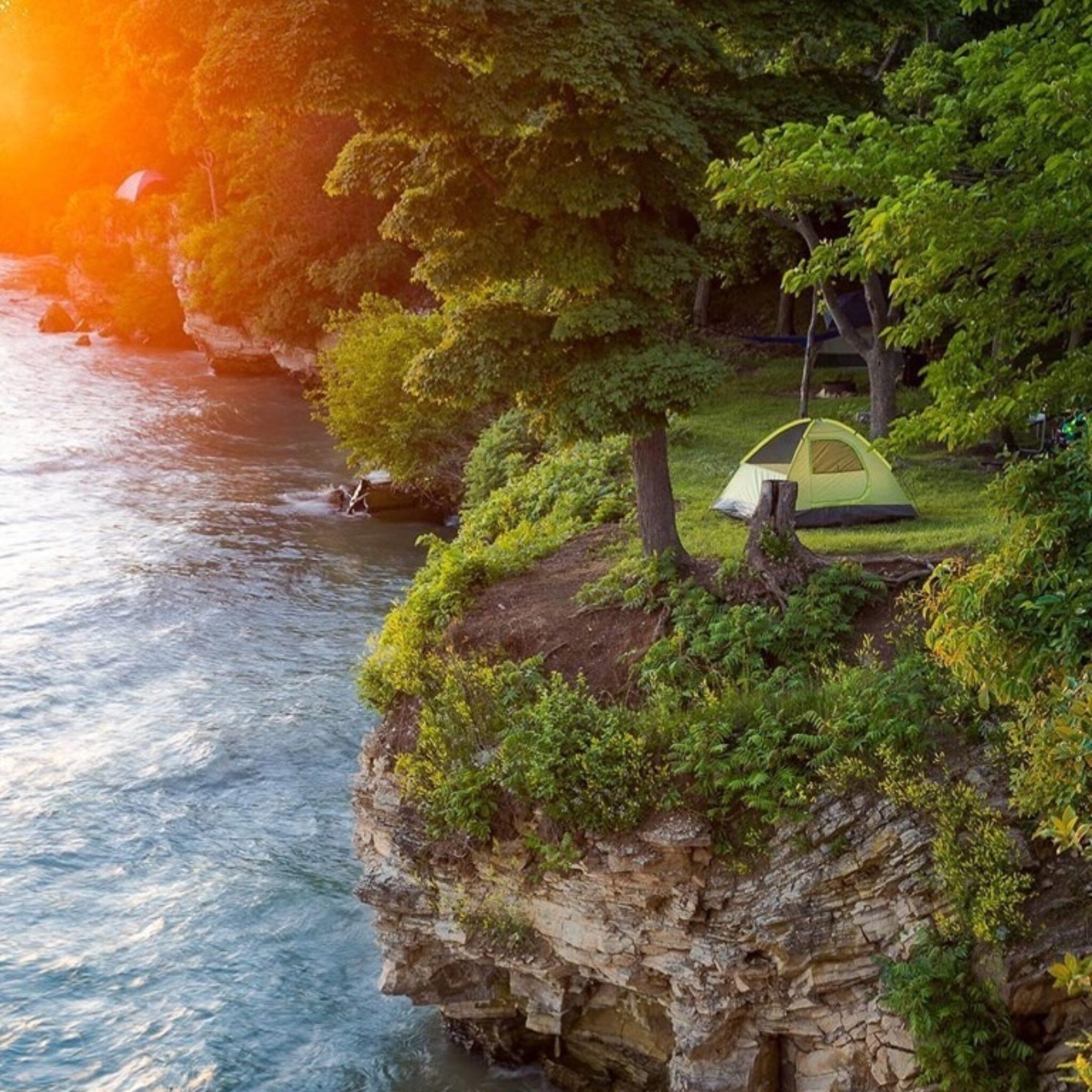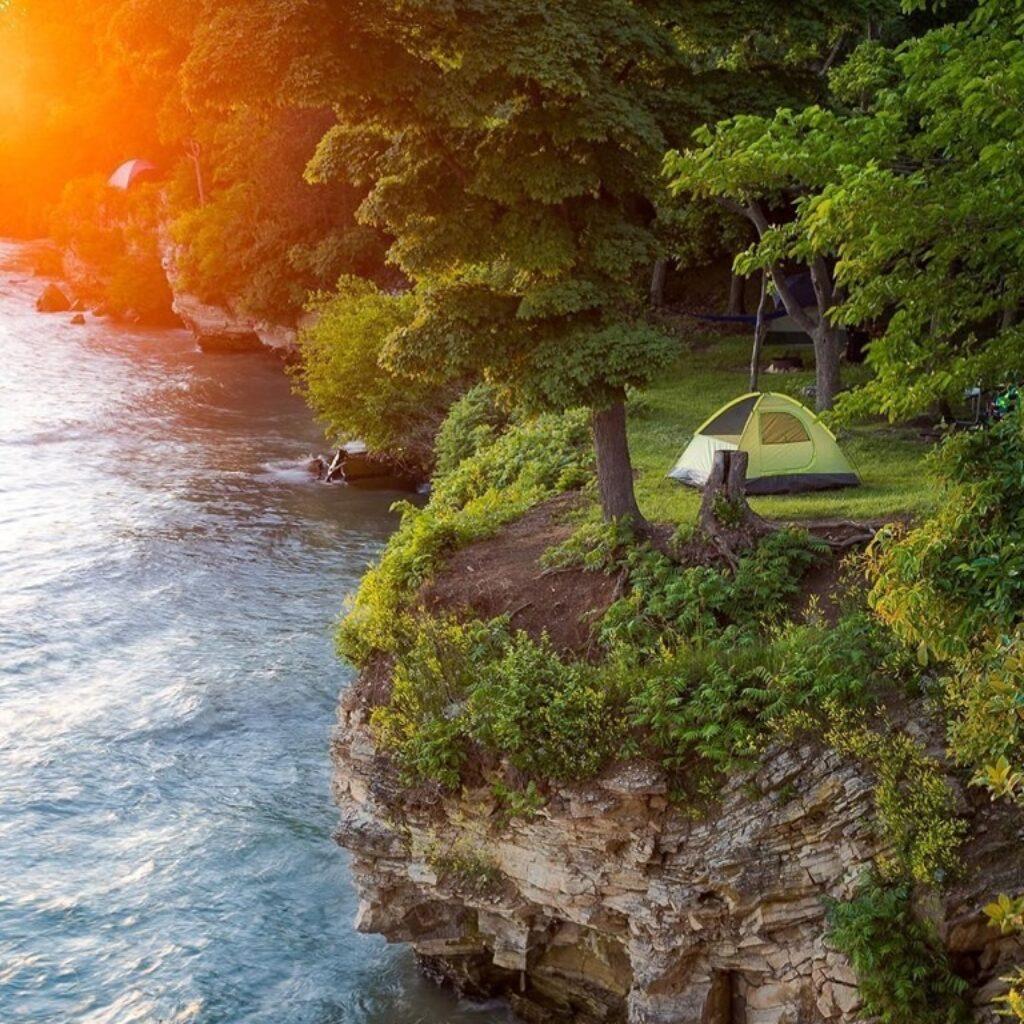 South Bass Island State Park offers the best sunsets in the Midwest for a fee of $0. The park offers great views of Lake Erie, large cliffs, and they even have the remains of the Hotel Victory, which was for a time the largest hotel in the world, until it burned down in 1919. You will also find the State Park is a great place for a picnic!
3. Scheeff East Point Preserve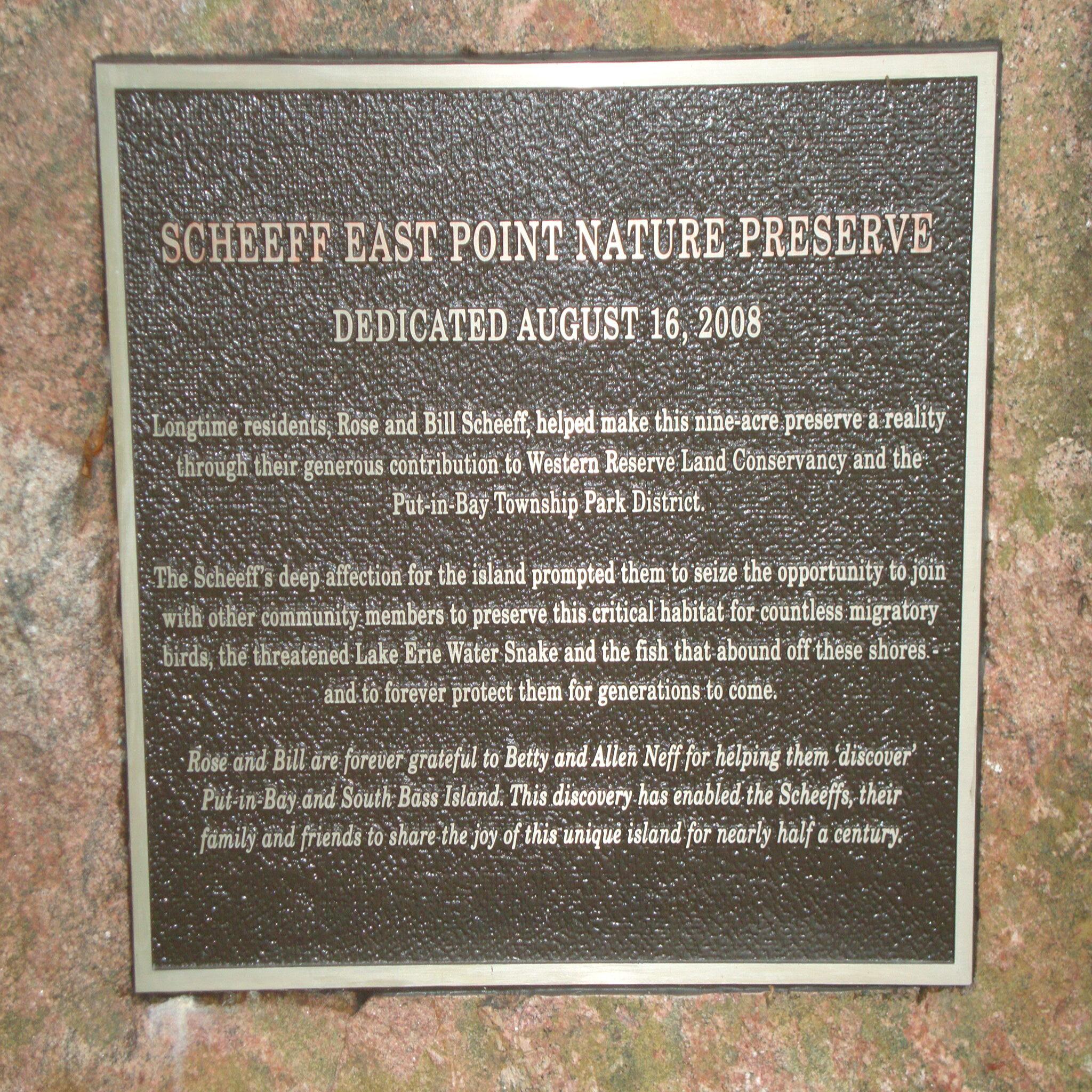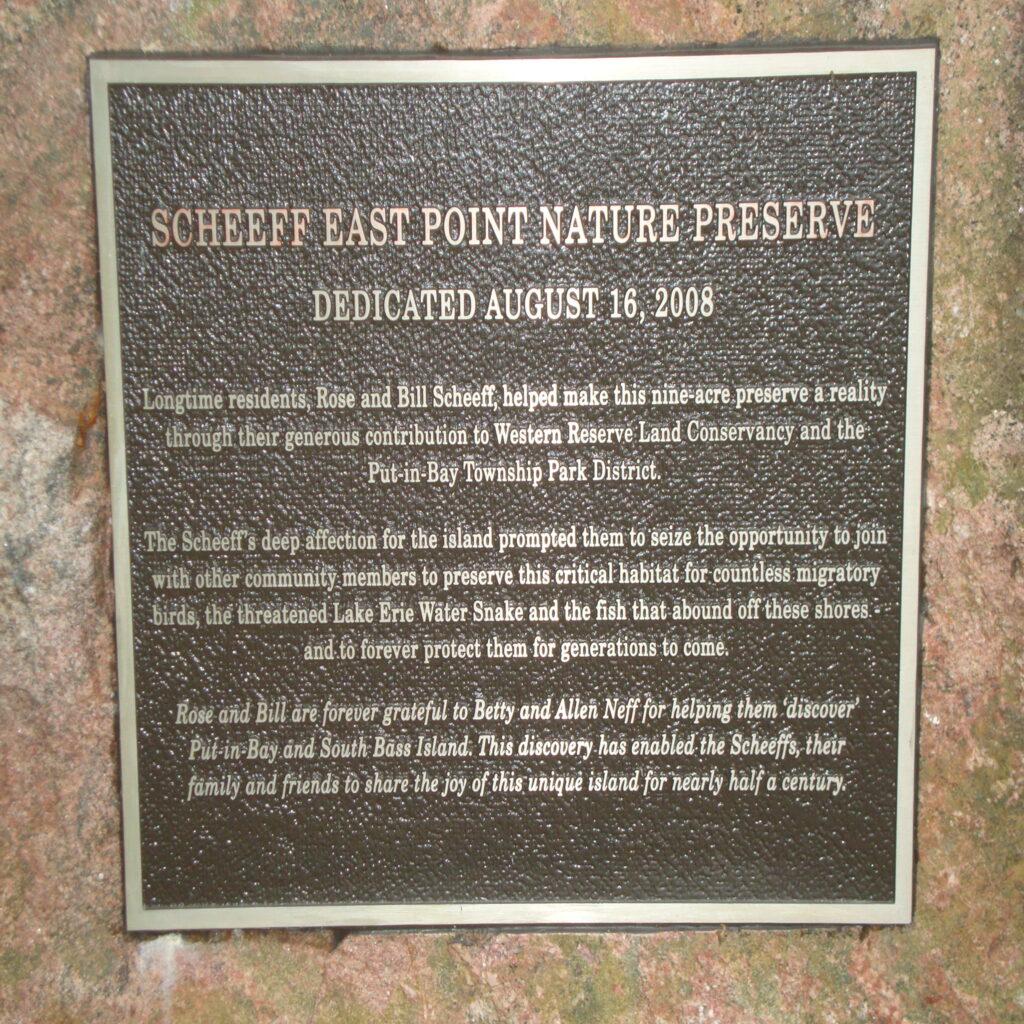 Scheeff East Point Preserve is a fantastic way to spend a free afternoon at Put-in-Bay. Once there, you'll find a great hiking trail where you'll be able to see all the various types of island birds and wildlife. You'll also be able to enjoy a great view of the other Lake Erie Islands!
4. Aquatic Visitors Center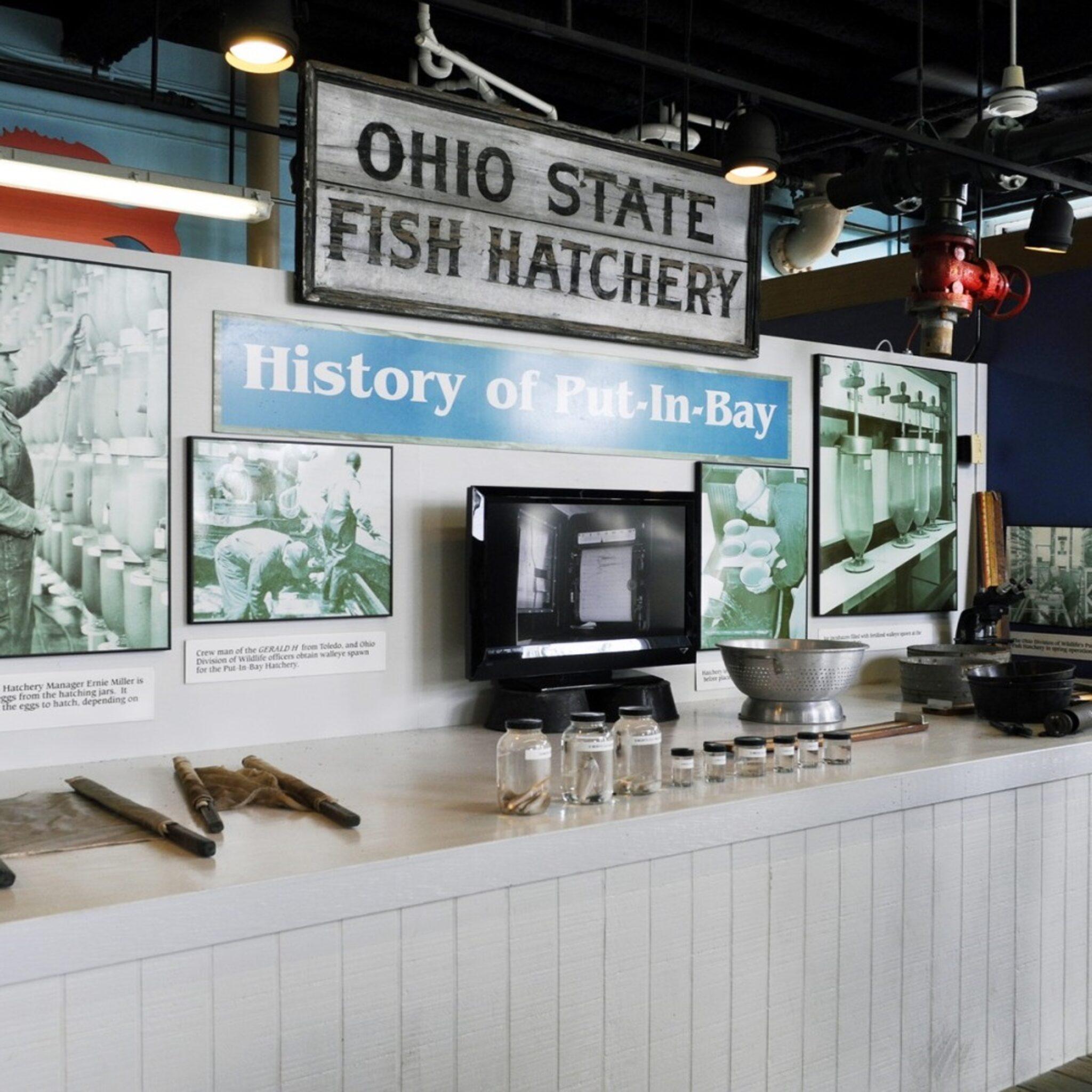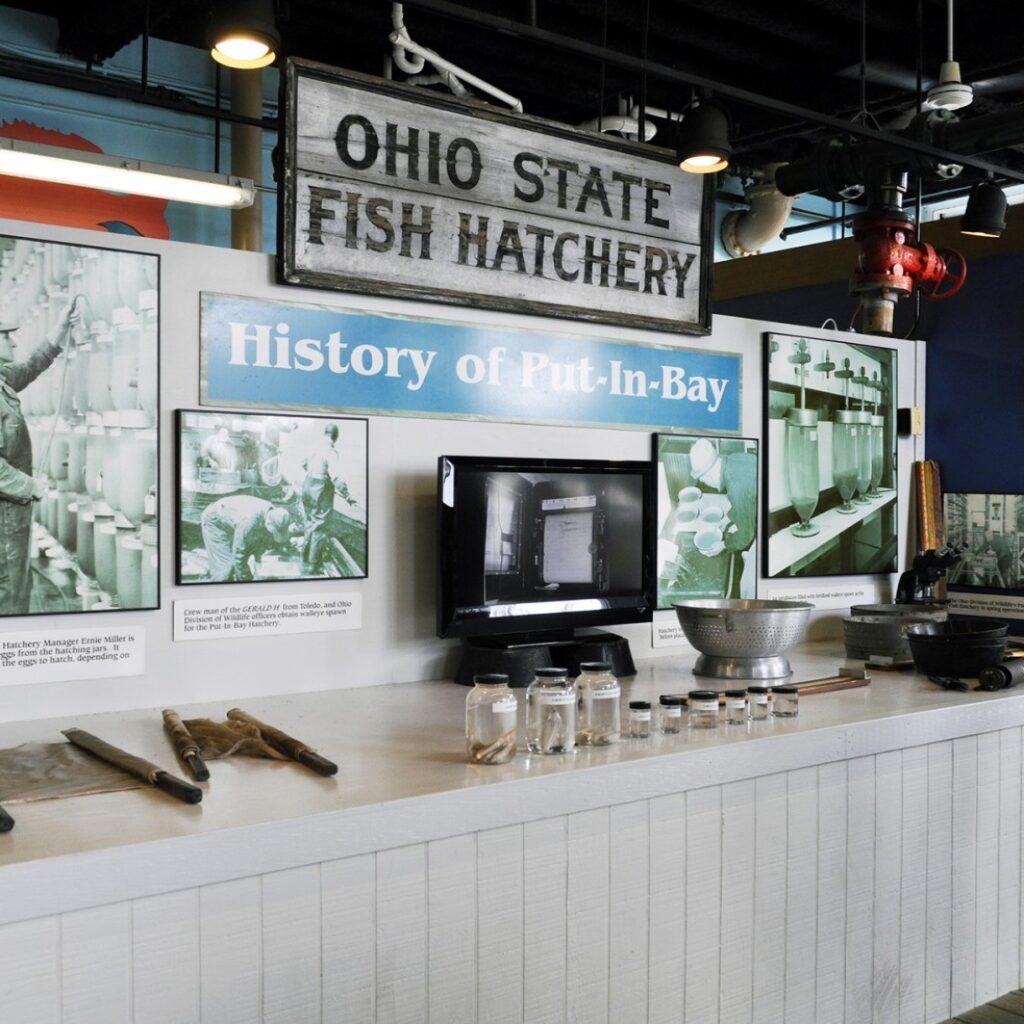 Put-In-Bay's Aquatic Visitors Center offers a fun opportunity to learn all about the ecosystem of Lake Erie and its wildlife. You will learn the history of the wildlife and the different types of fish all while spending $0! Fishing opportunities are also available from dock. We hope you catch something!
5. DeRivera Park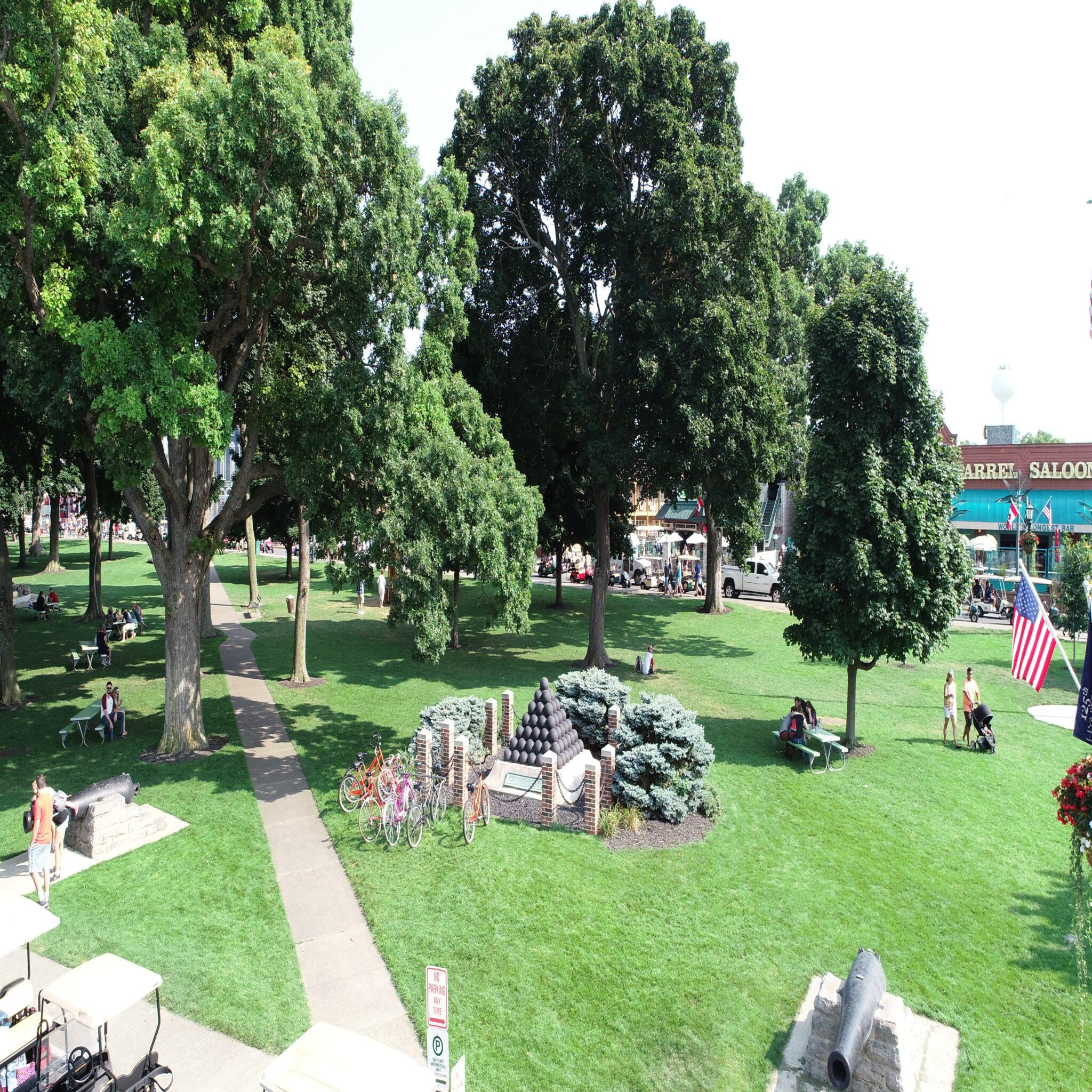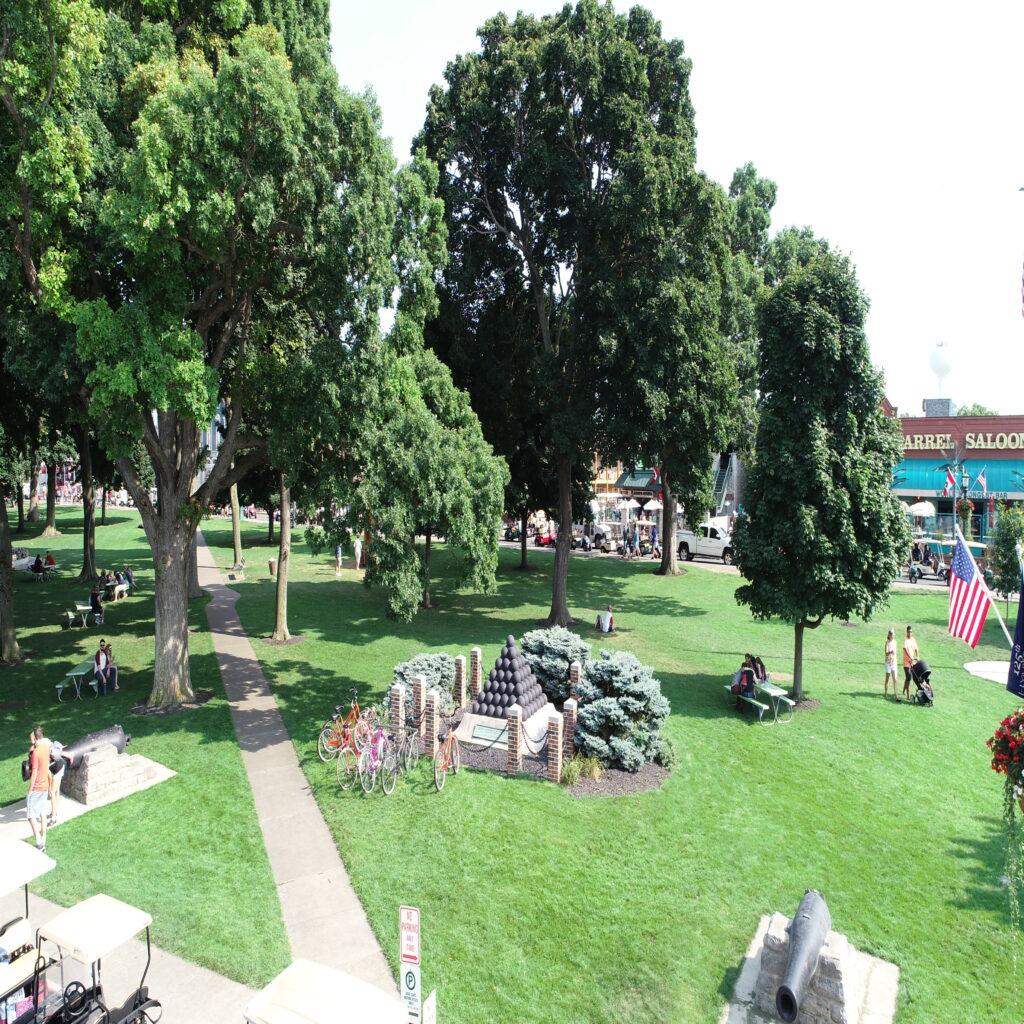 Located in the heart of downtown Put-In-Bay, DeRivera Park includes plenty of playground material to keep your children busy. Once there you'll find plenty of sea figures, swing sets and even a few replica cannon guns from the War of 1812!
6. Perry's Victory and International Peace Memorial
Placed at #6 on our list of the Top 10 Free Things to Do at Put-In-Bay is the Perry's Victory and International Peace Memorial. It could very easily be #1 if there wasn't a catch to it. The monument is free but only for children under 15. For anyone over 15 the fee is $10 but we say it's well worth it. Once on top of the 352 feet memorial, you'll be able to see every single Lake Erie Island and, if it's a clear day, you'll be able to see Canada's mainland!
7. Massie Cliffside Preserve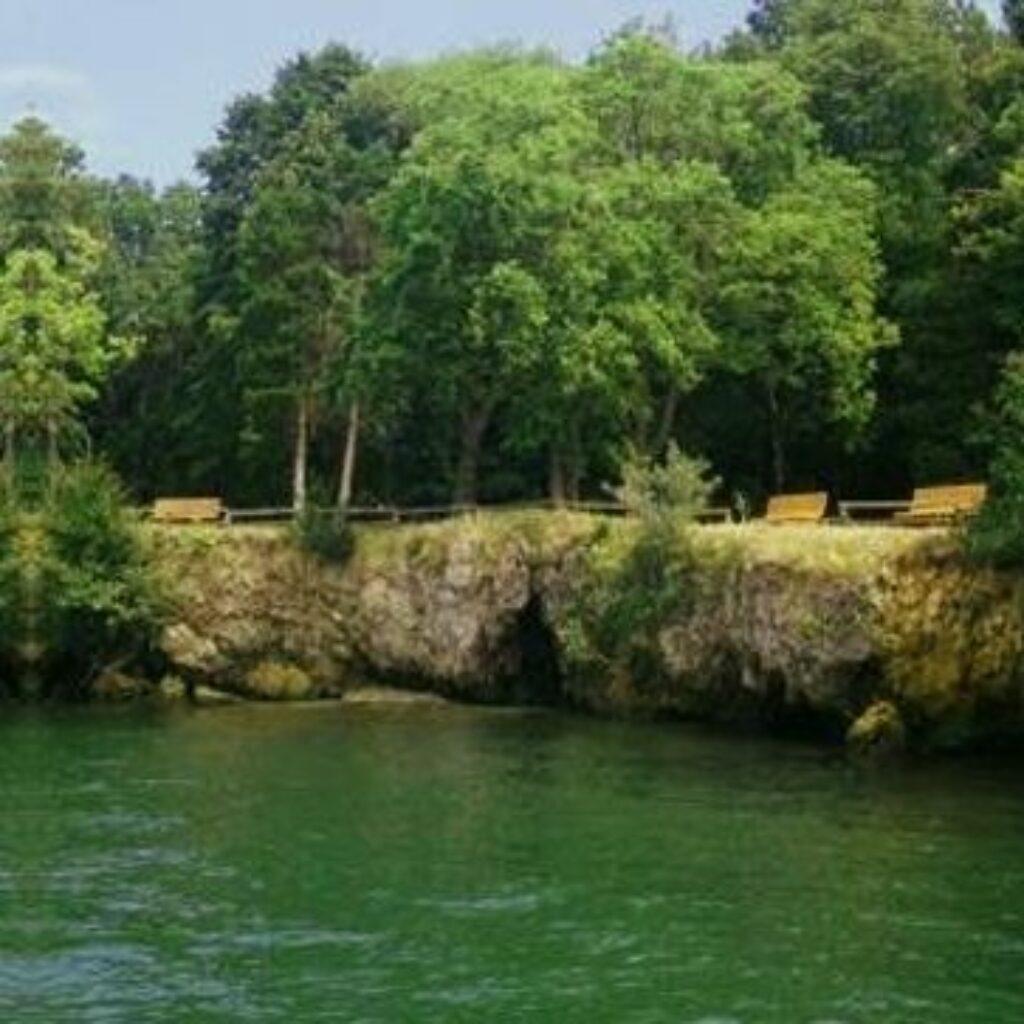 Massie Cliffside Preserve is a beautiful nature trail that ends in a gorgeous cliffside view of Lake Erie! For $0 you can explore it too! If you're lucky enough to have some good weather, this might be the best view on the list.
8. South Bass Island Lighthouse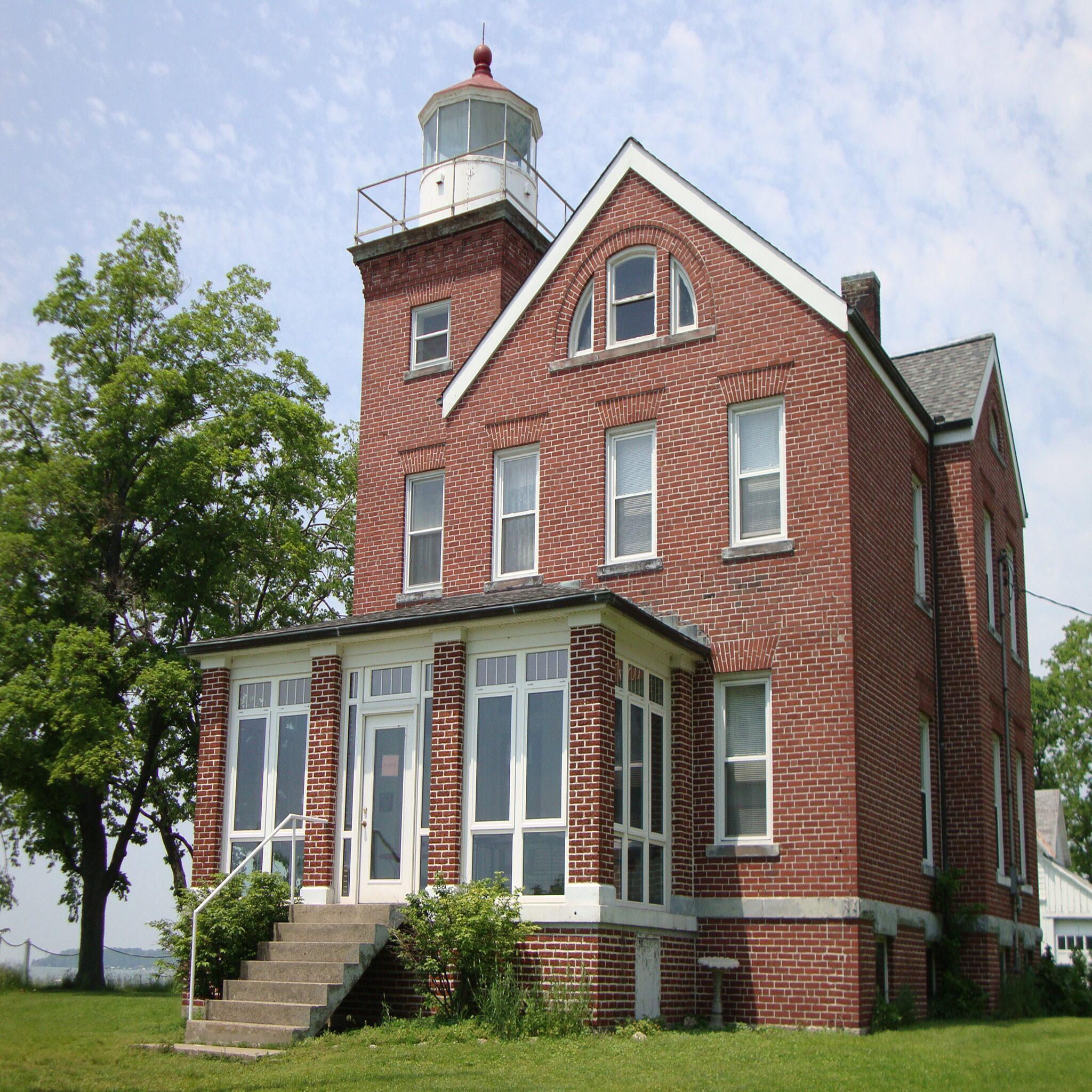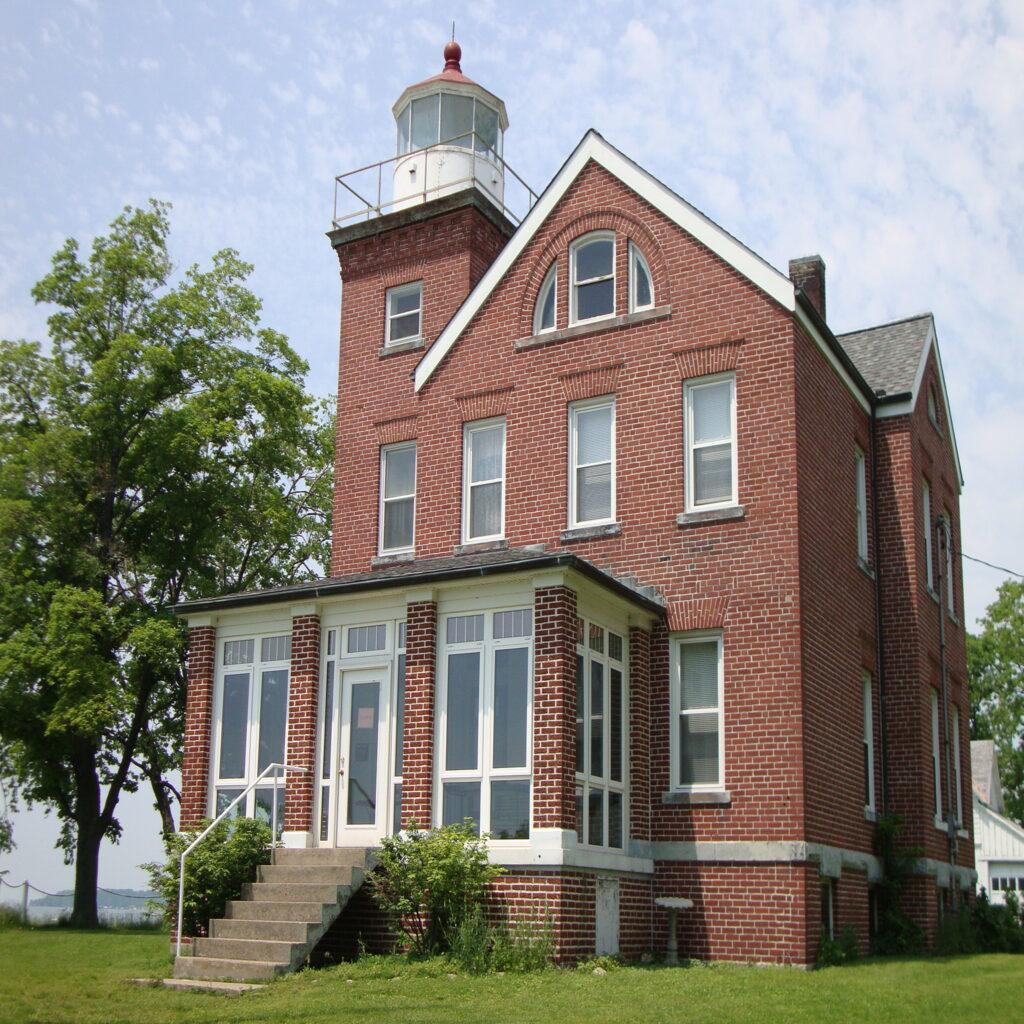 The South Bass Island Lighthouse is another great $0 deal where you can climb the stairs to the top and steal some of the best views on the island! A fun fact we thought you should also know is that the lighthouse is listed on the National Register of Historic Places.
9. Lake Erie Island Historical Center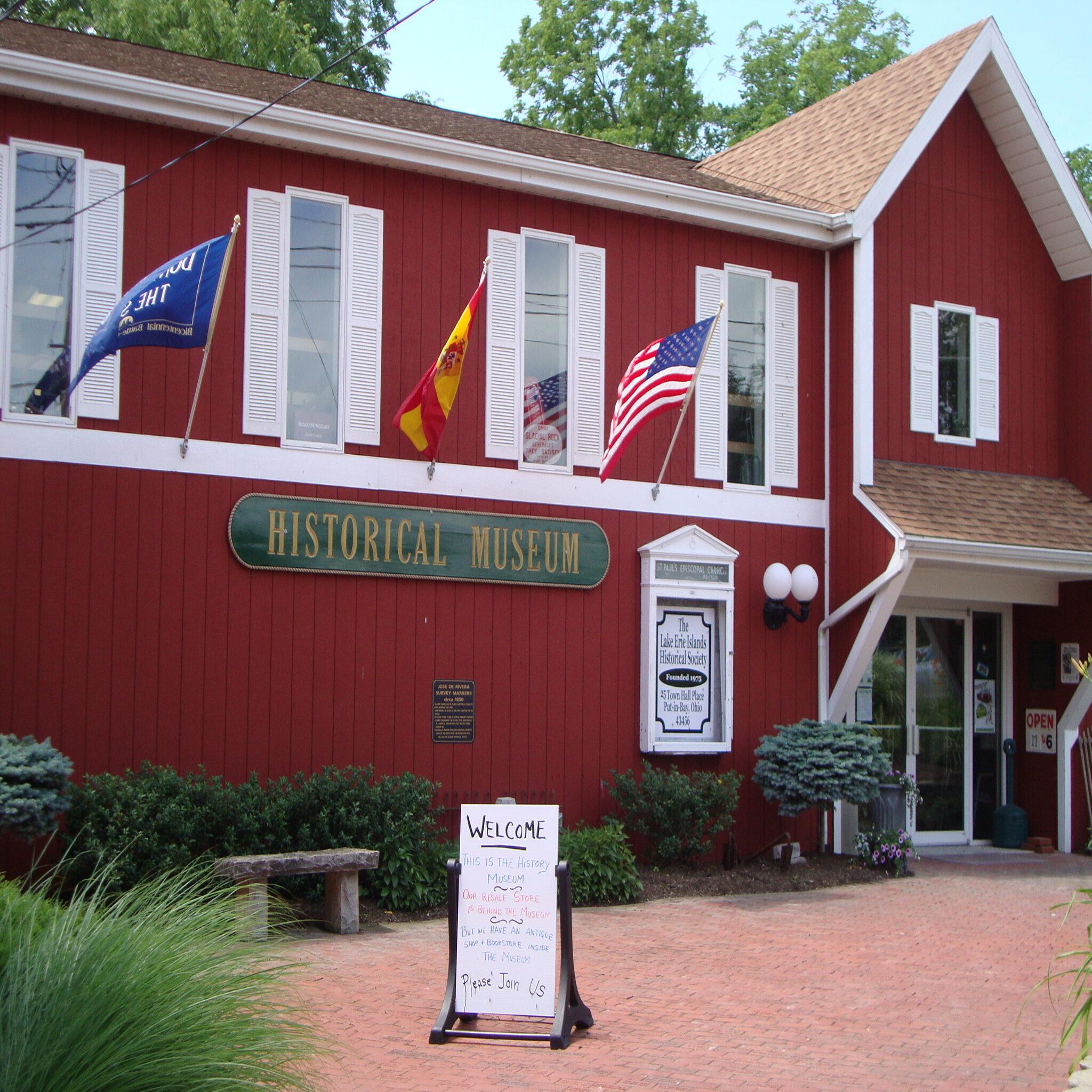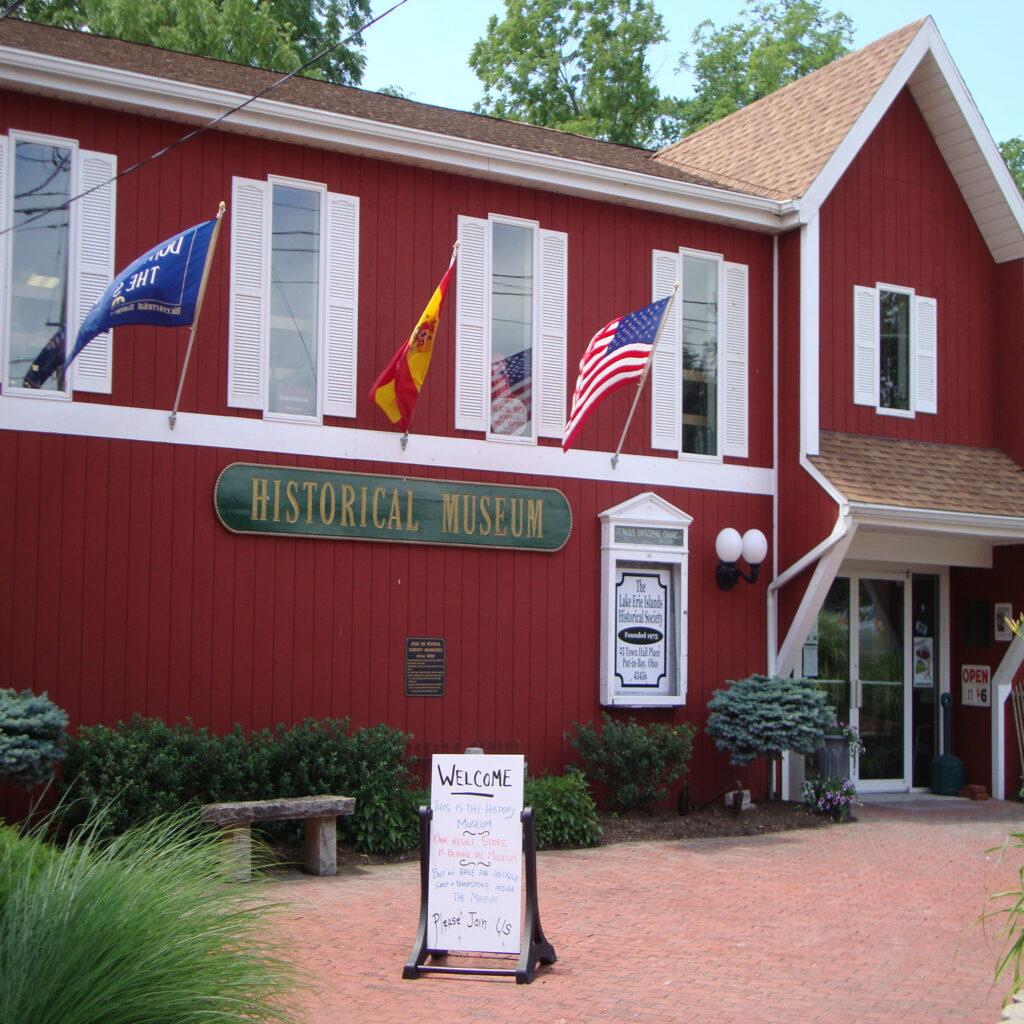 Put-in-Bay's historical center is another great, yet free option. The museum has multiple exhibits consisting of the island's history, maritime history, and legacy of the Victorian era including the hotels!
10. Jane Coates Wildflower Trail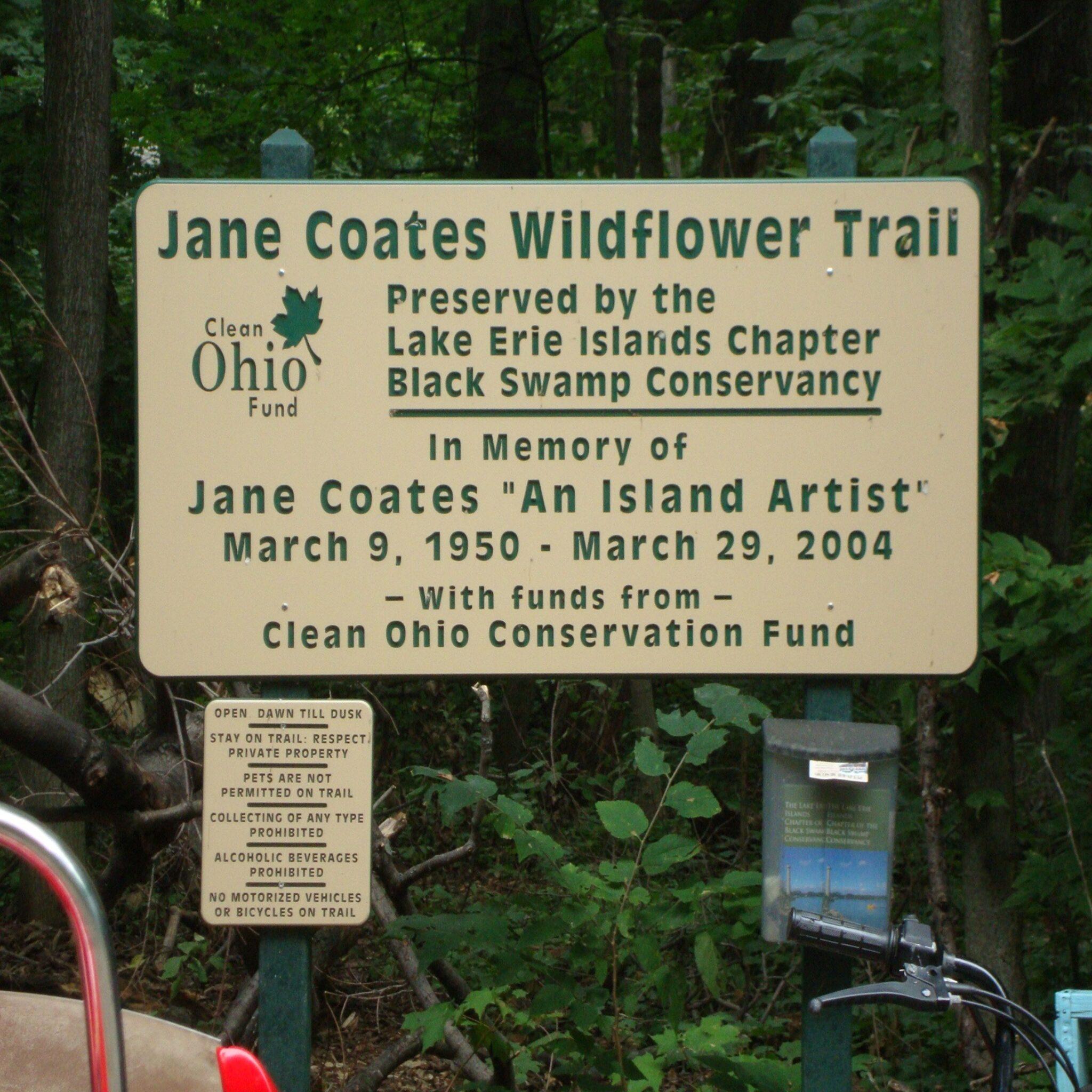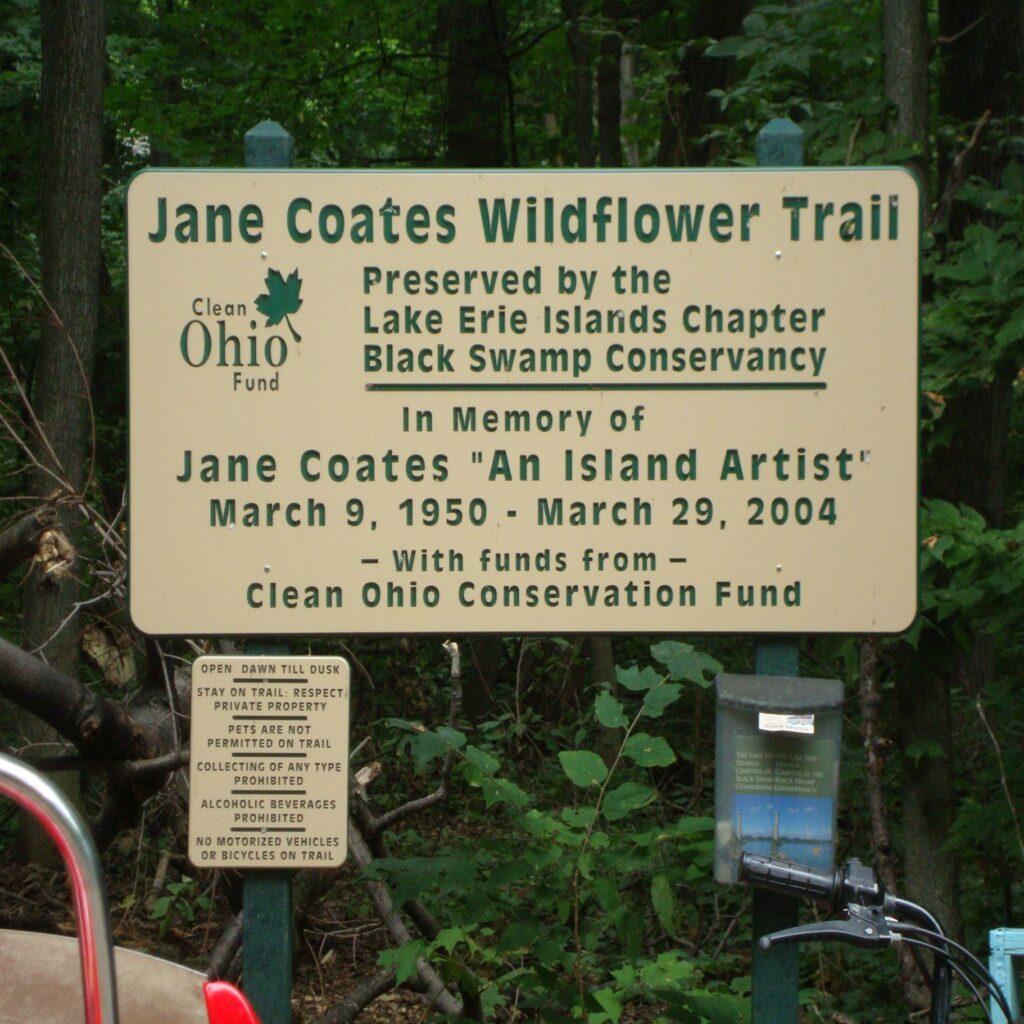 Jane Coates Wildflower Trail is the perfect place for birdwatchers and nature lovers. Walk through the trials and enjoy the scenery. Be sure to check it out! After all, it is free! Thank you for reading and we hope to see you at the bay soon! For any hotels and lodging inquires be sure to visit putinbayreservations.com or call our office directly at 216-898-9951 .
Put-in-Bay Ferry Service

To get to Put-in-Bay you have two ferry's to choose from: The Jet Express or the Miller Ferry. The Jet Express launches out of two locations in either Sandusky or Port Clinton. The Miller Ferry comes out of Catawba and can service passengers as well as cars. You can also fly into the Put-in-bay airport via small plane with the Griffing Flying Service.

Other Paid Put-in-Bay attractions:
-Kayak Rentals
-Put-in-Bay Golf Cart Rental
-The Butterfly House (Perry's Cave)
-Jet Ski Rentals (State Park)

-Put-in-Bay Winery (Free to explore)
-Golf Course (State Park)
-Chocolate Museum
-Rock Wall (Perry's Cave)
-The Boardwalk
-Gemstone Mining (Perry's Cave)
-Gibraltar Island Tour
-Mini golf (Perry's Cave)
-Parasailing
-Crystal Cave
-Water sports rentals
-Heineman's Winery
-Carousel
-Perry's Victory &International Peace Memorial Observation Deck
-Tour Train
-Lake Erie Islands Historical Society Museum
-Fort Amaze'n (Perry's Cave)

-Put-in-Bay Watercraft Rentals