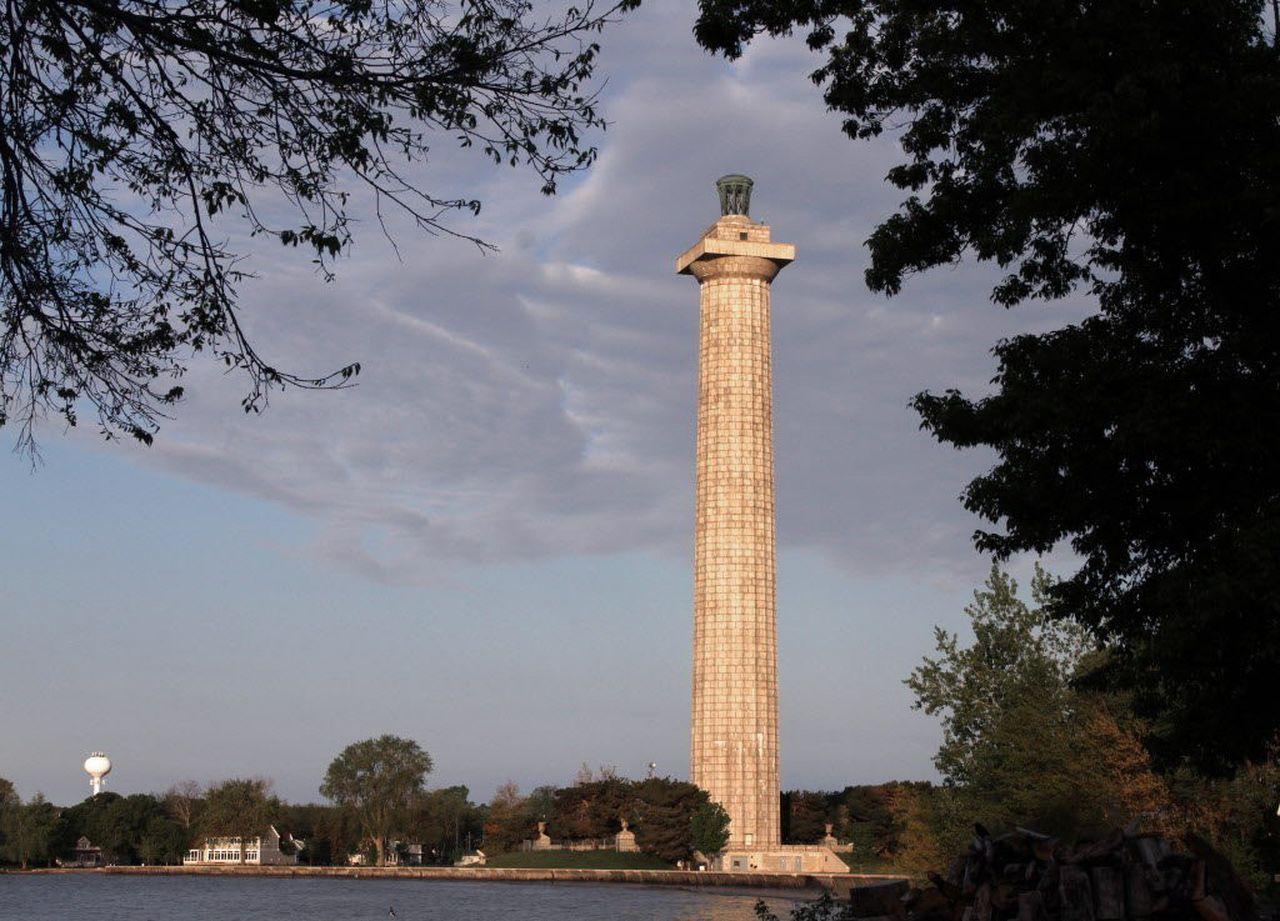 Put-In-Bay Ohio Hotels and Resorts provide a place to stay during a visit to the favorite Lake Erie Island. There are many reasons to escape the ordinary and head to South Bass. Something truly unique and exciting awaits, something far from ordinary. Plan your getaway, family vacation, girls trip or more with this useful Put-In-Bay Hotels Guide.
Put-In-Bay Hotels and Resorts Featured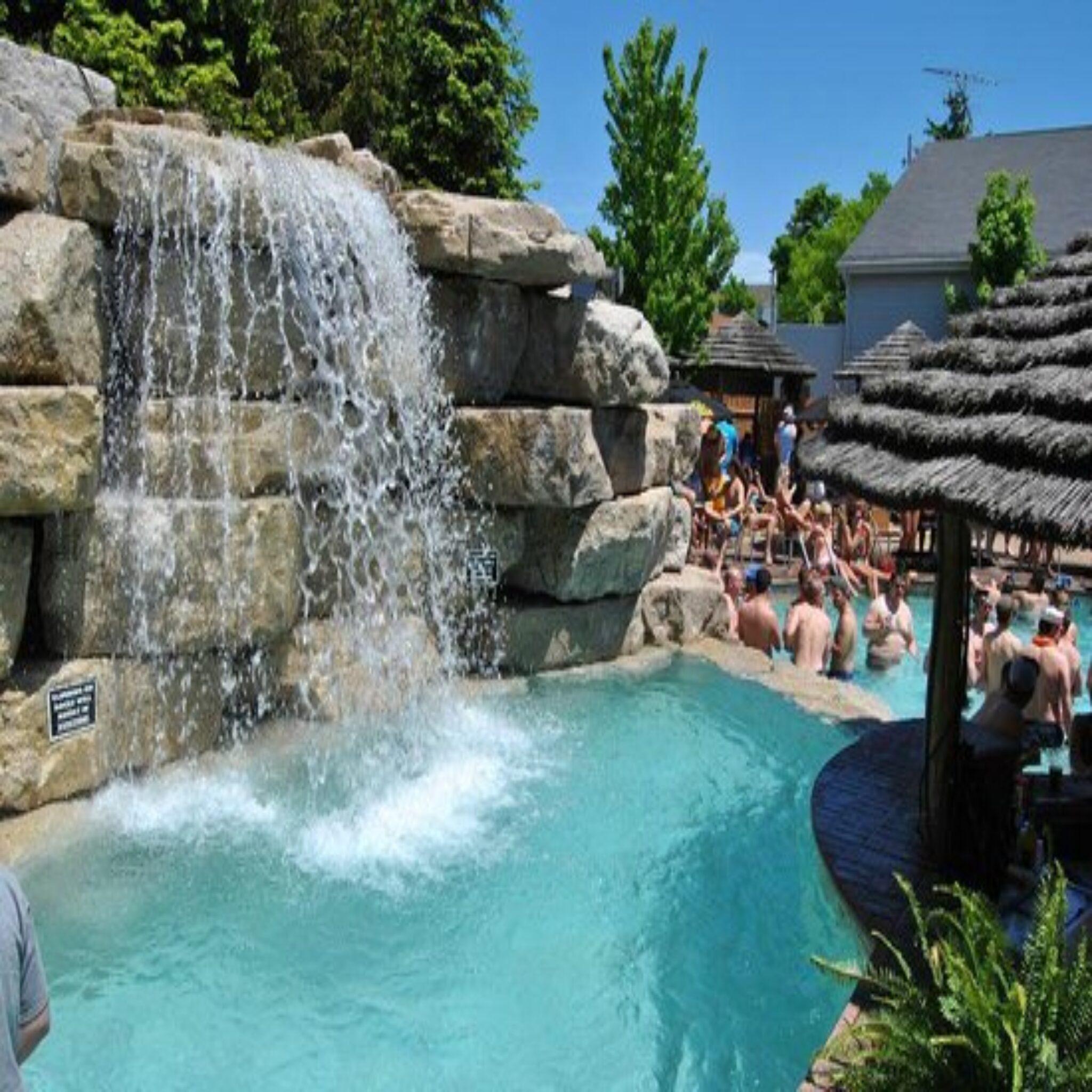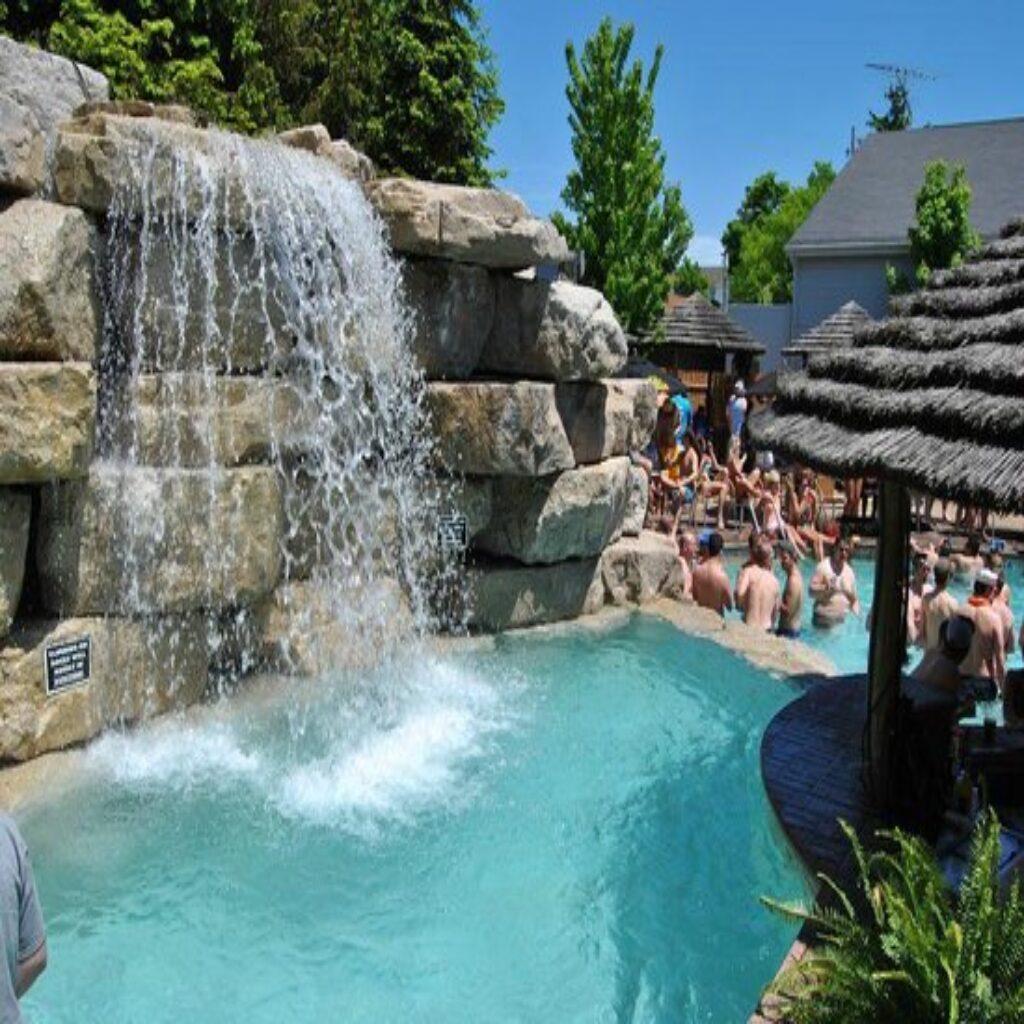 The Commodore Resort is the Put-in-Bay Hotel of Choice. With an exceptional location, outstanding things to do onsite and comfortable rooms, guests can quickly see why this is a fan favorite. Also, add in a friendly and welcoming staff and the place to stay on the Bay is clear!
Delaware Ave is the home for the Commodore. Onsite guests can choose from several excellent entertainment venues. First, the mainstage at Mr. Ed's is the place to find the best live entertainment. Next, upstairs at the Green Room, the latest jams permeate the air. Third, the Mist Pool Bar sets the island tone, complete with a swim up tiki bar. Lastly, the newest addition, the Tree Bar is sure to please. Handcrafted cocktails and a laid back vibe make this a soon-to-be island favorite.
The Hotel Rooms range in choice from Jacuzzi Rooms to a standard double bed option. Room amenities include free wifi, microwave, mini refrigerator and comfortable bedding. Many of the rooms have a Poolview, overlooking the fun at The Mist Pool Bar. Guests also have two Put-In-Bay Restaurants to choose from onsite: Cameo Pizza and the Subway Restaurant. Both have late night food offerings, which oftentimes is very handy!
The Summer Season at Put-In-Bay can be very busy. It is highly encouraged to plan ahead when visiting. This is especially true for making lodging reservations. Some of the busiest weekends sell out months in advance. So, go ahead and Book Your Put-in-Bay Hotel and get your Lake Erie Islands getaway on the Calendar!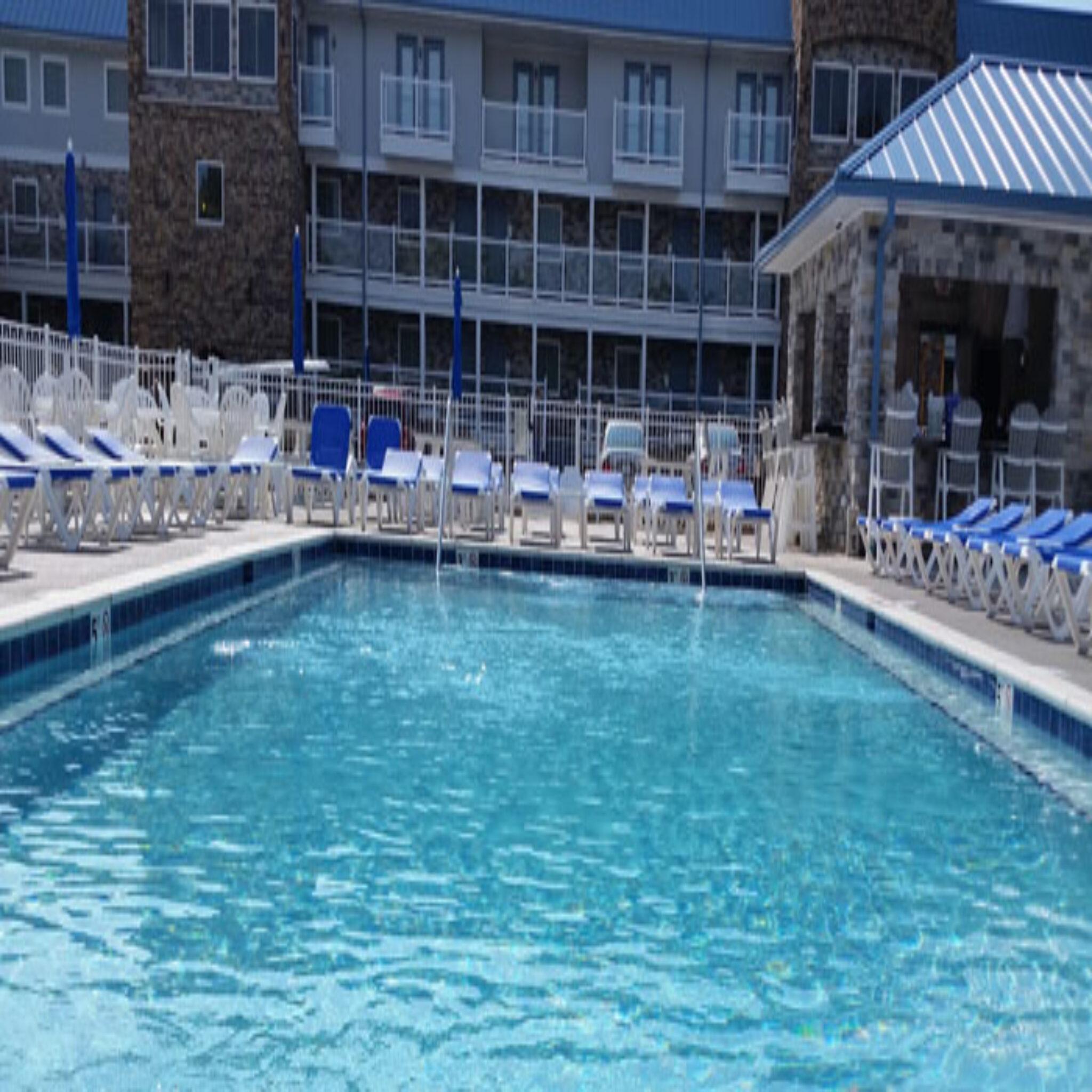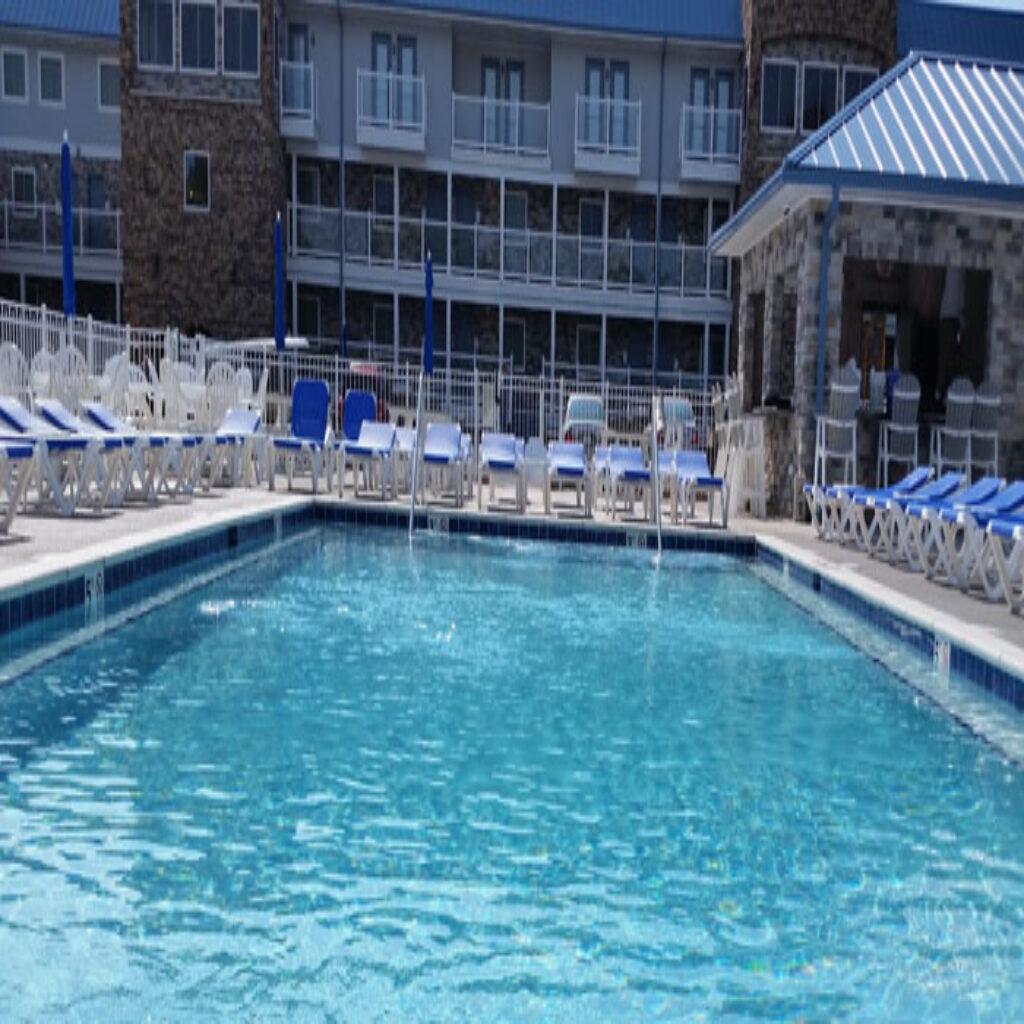 The Put in Bay Condos are an exceptional place to stay on the island. The building is situated on prime lakefront property. So, guests wake up each day with impressive vistas of Lake Erie and beyond. Also, with 4 bedrooms and 2 baths, there is enough space for the biggest of groups.
Guests can also take advantage of the convenient golf cart rentals onsite. Additionally, the property features free wifi, outdoor pool, private bedrooms, full kitchen and much more. The location gives guest a chance to relax, while still remaining close to all of the action.
Reserve Your Waterfront Condo and Put an Island in Your Life!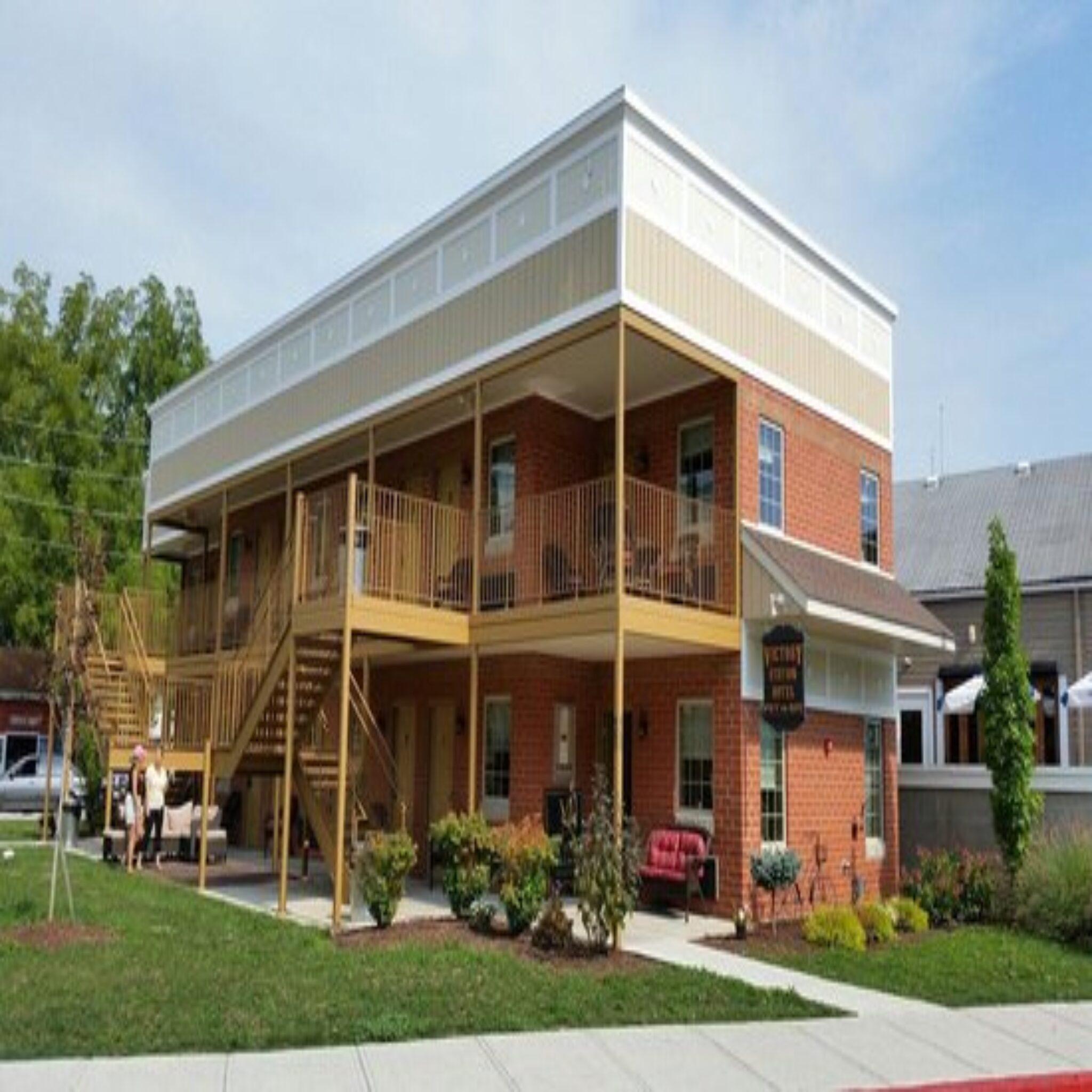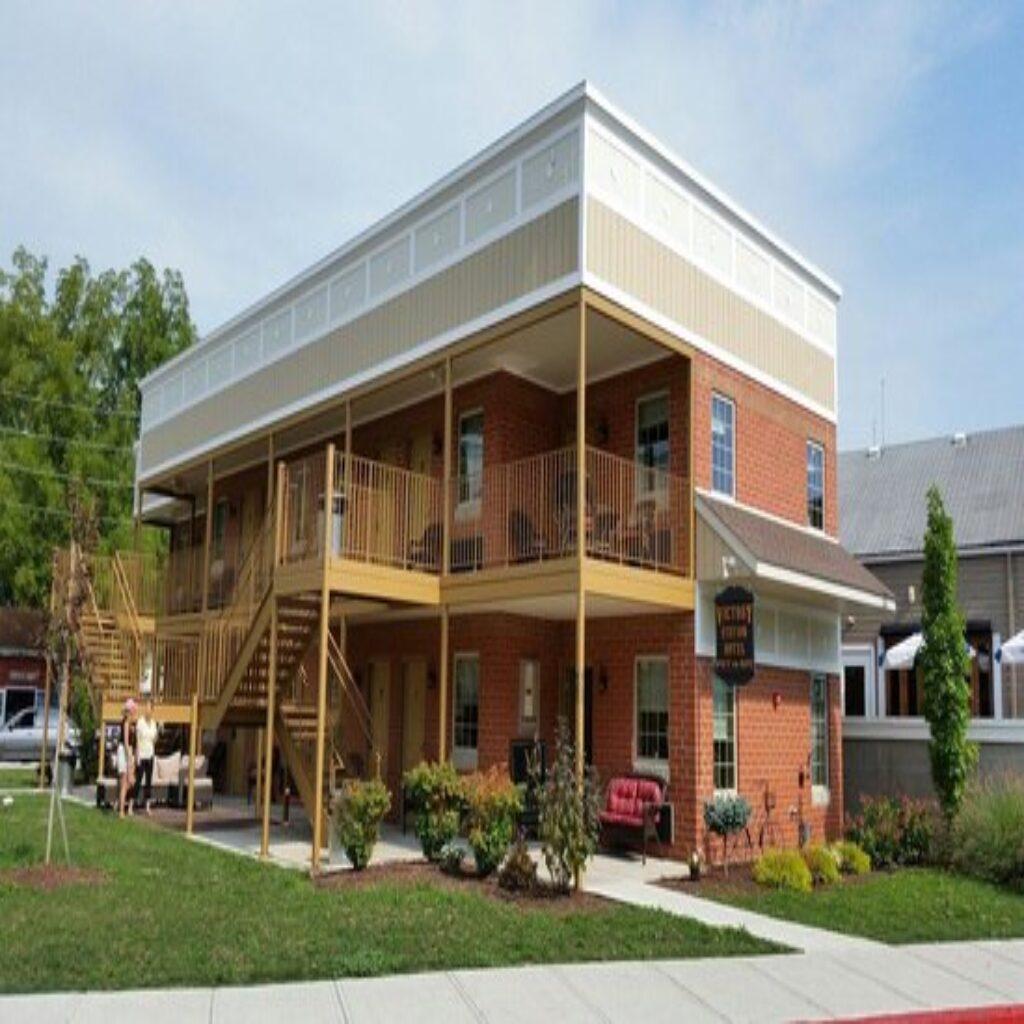 The Victory Station Hotel is just steps from all of the downtown Put-In-Bay Action. Here, this Victorian inspired property will be the perfect place to rest after a long day on the island.
Guests can also utilize the onsite golf cart rentals. This is the best way to see the island and to get around. With a golf cart, the very best Put-In-Bay Restaurants and Attractions are within reach. The friendly staff is looking forward to your stay and will stop at nothing to ensure you have a good time.
For more information and to Reserve a Room, Check Out Victory Station Hotel online.
Put in Bay Places to Stay Other
Here, there are more Put in Bay Places to Stay that did not make our feature list. With the intent of being thorough and providing the best overall Put-In-Bay Information, the other properties can be viewed below.
Islander Inn Put in Bay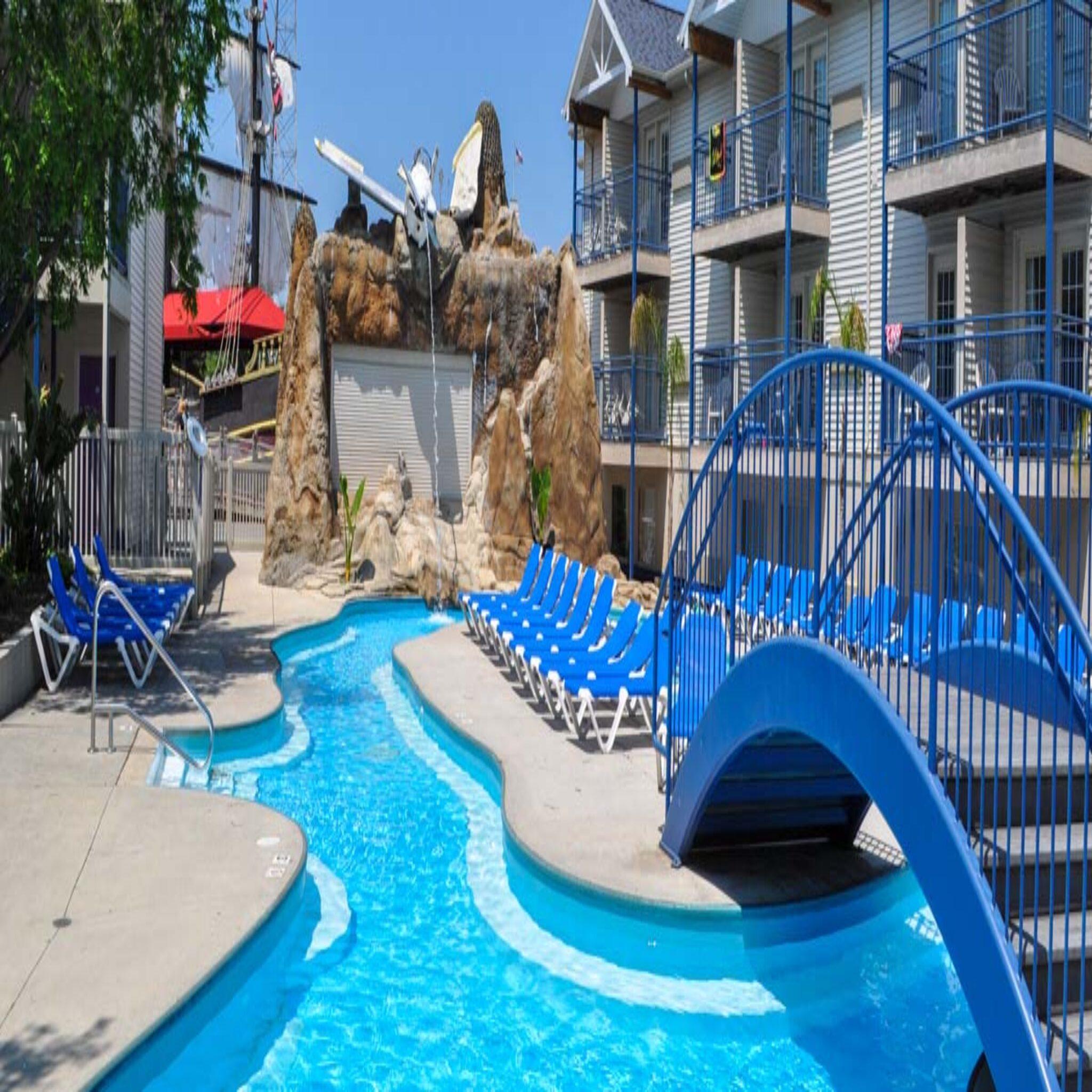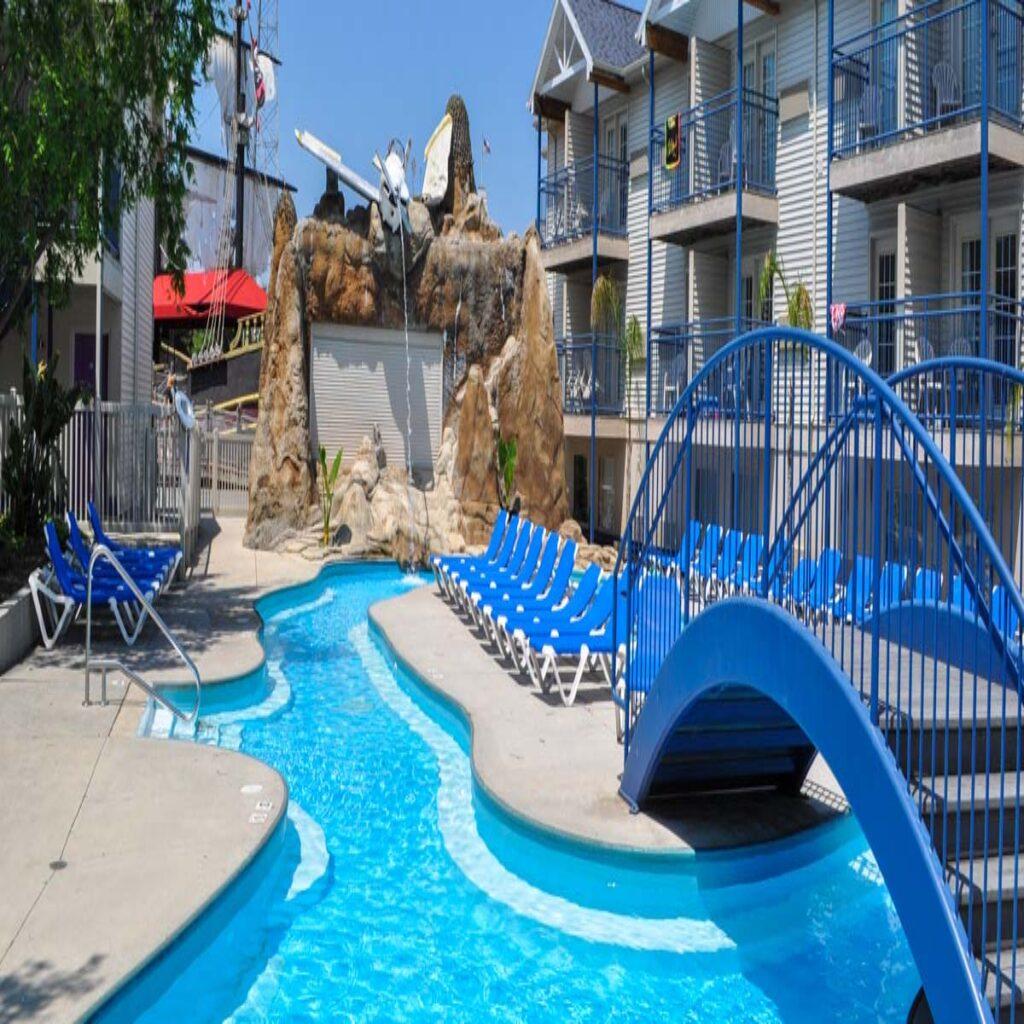 The Islander Inn is just a couple blocks away from downtown Put-In-Bay. From here, many of the great Put-In-Bay Things to Do, tasty Put in Bay Restaurants and Shops are within walking distance.
Onsite guests can enjoy the Splash Swim Up Pool Bar, Golf Cart Rental Onsite and standard hotel rooms. The Jet Express Ferry is a short walk away and a convenient choice when staying here.
Bayshore Resort Put in Bay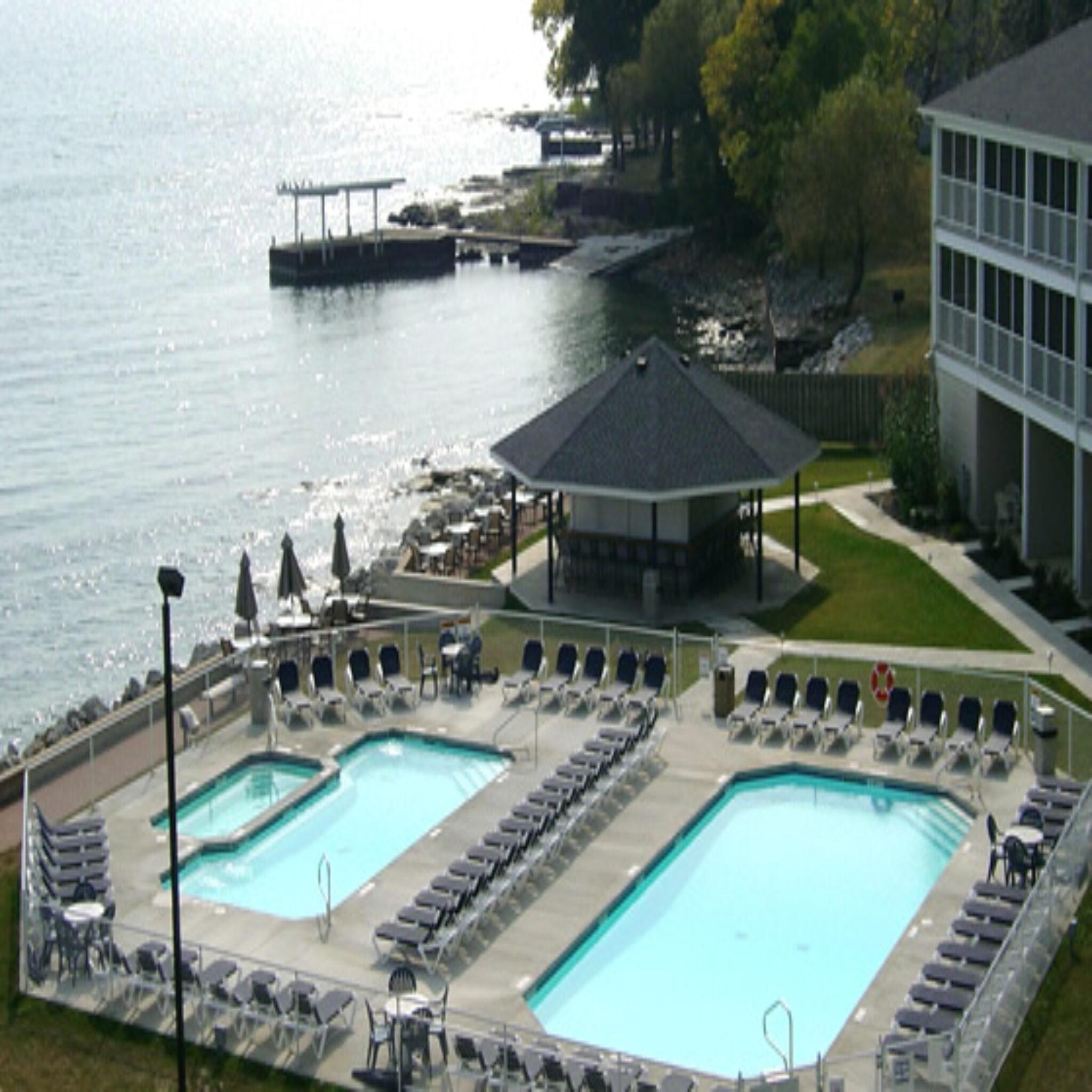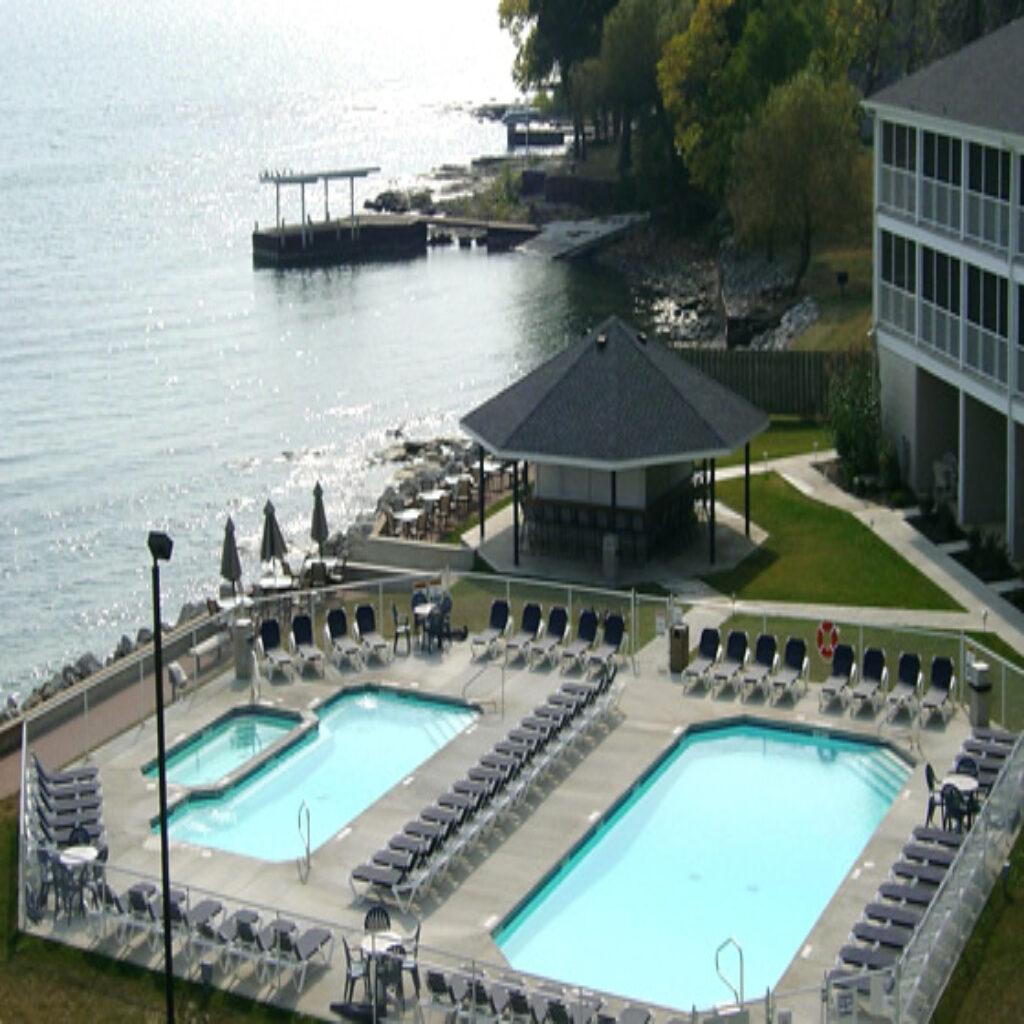 The Bayshore Resort Put in Bay is a hotel located just outside the downtown area. Rooms in a more quiet setting should be expected here. This property does not permit loud parties and tries to keep things more peaceful for their guests.
The Put-In-Bay Bayshore Resort is situated directly on Lake Erie. From here, guests can get nice water views. Also, Perry's Victory and International Peace Memorial can be seen in the distance.
Put-In-Bay Resort and Conference Center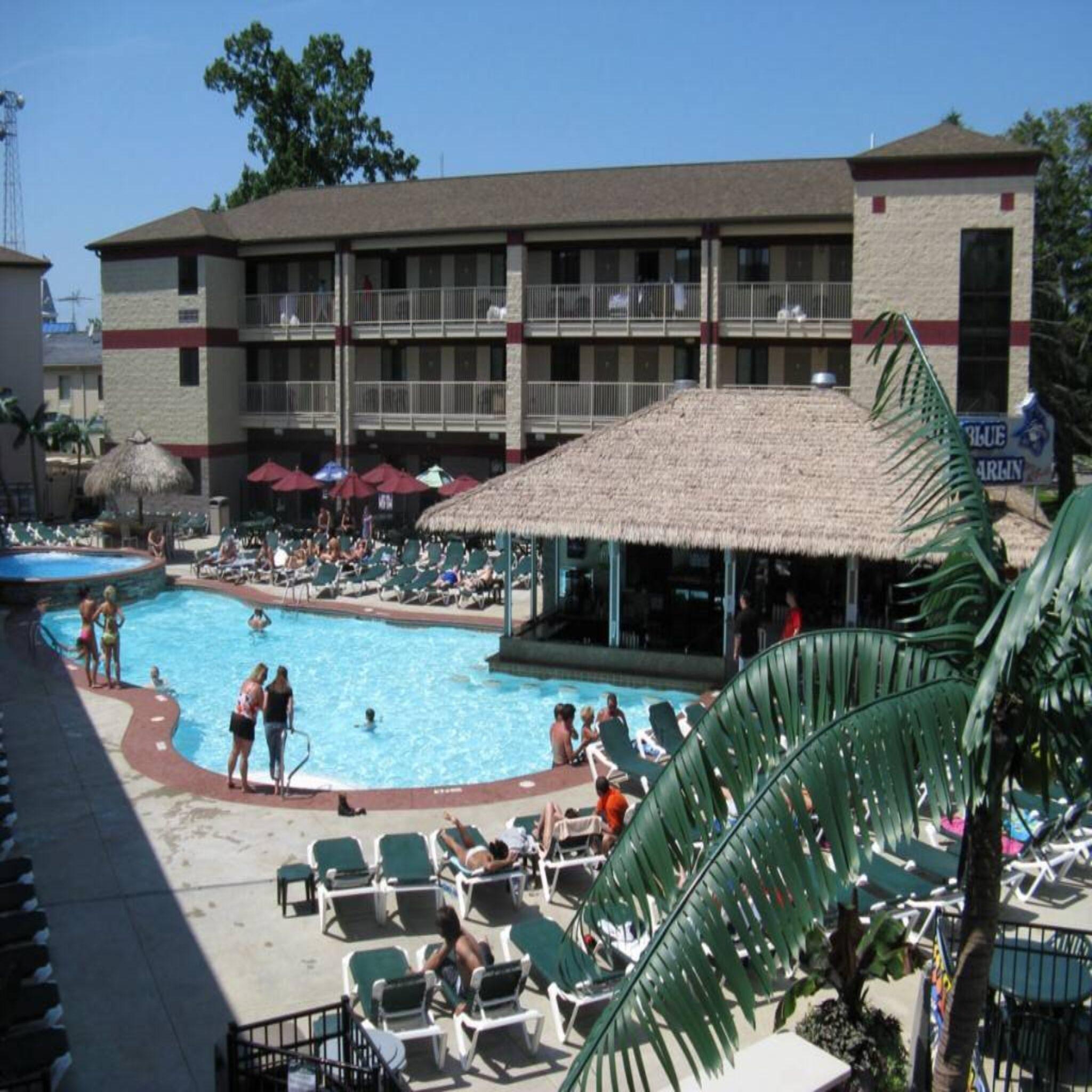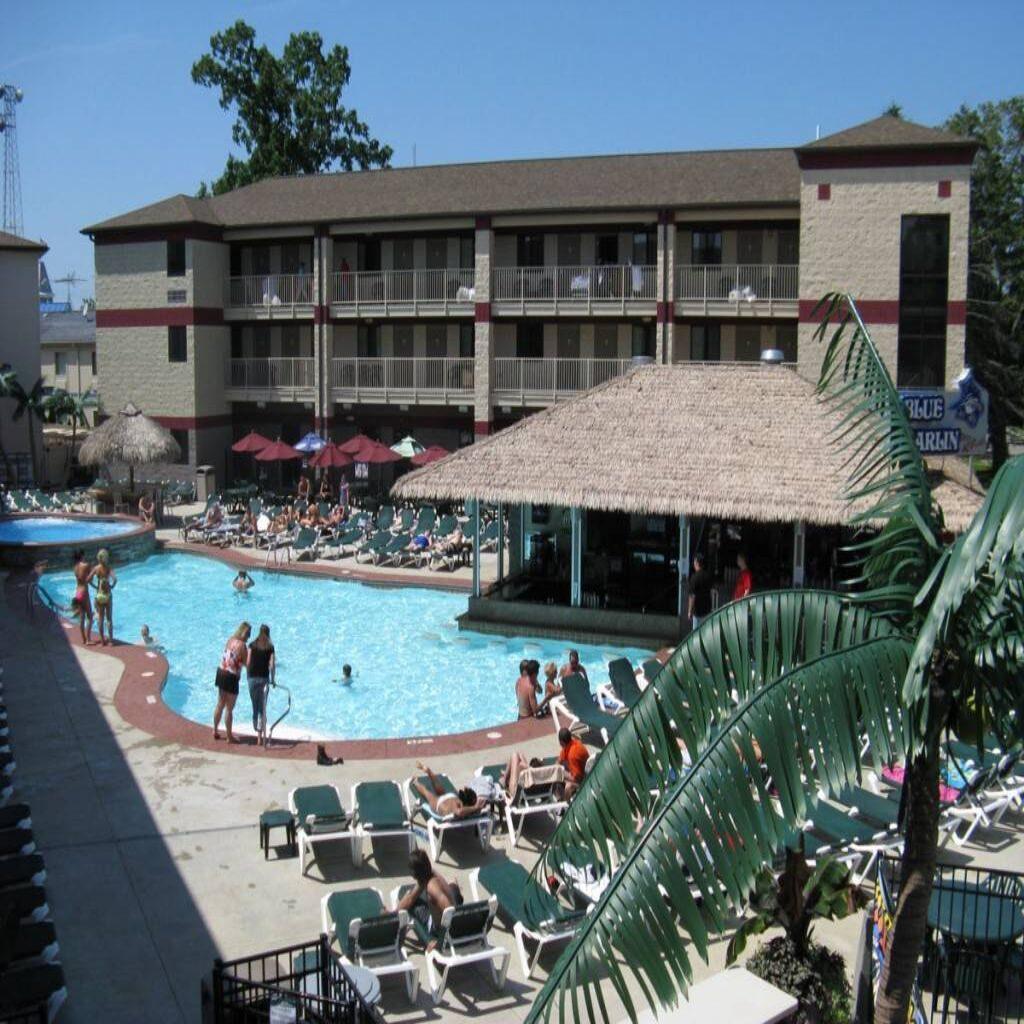 The Put-In-Bay Resort and Conference Center is a Put-In-Bay Hotel. Onsite they have free wifi and an outdoor swimming pool.
Park Hotel Put in Bay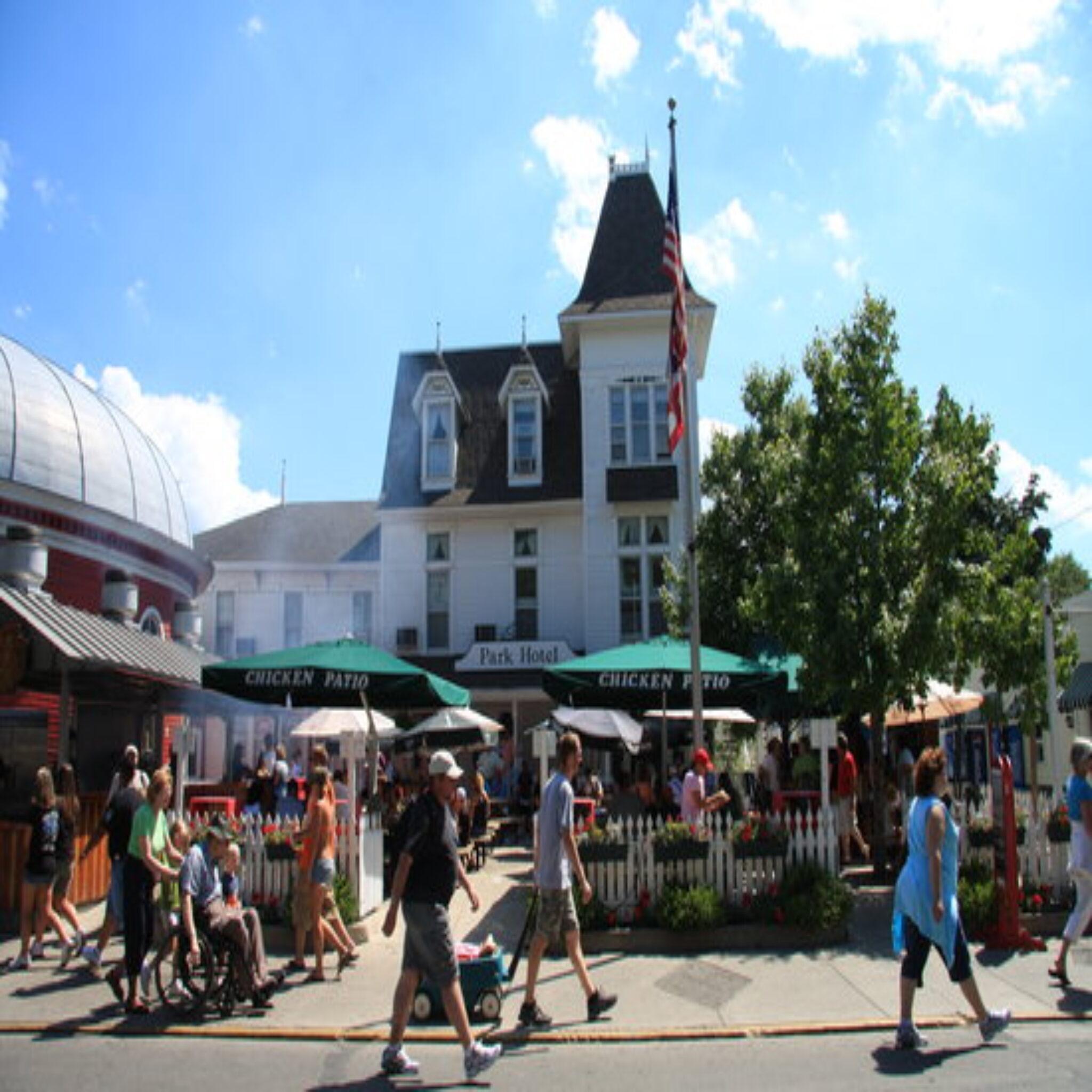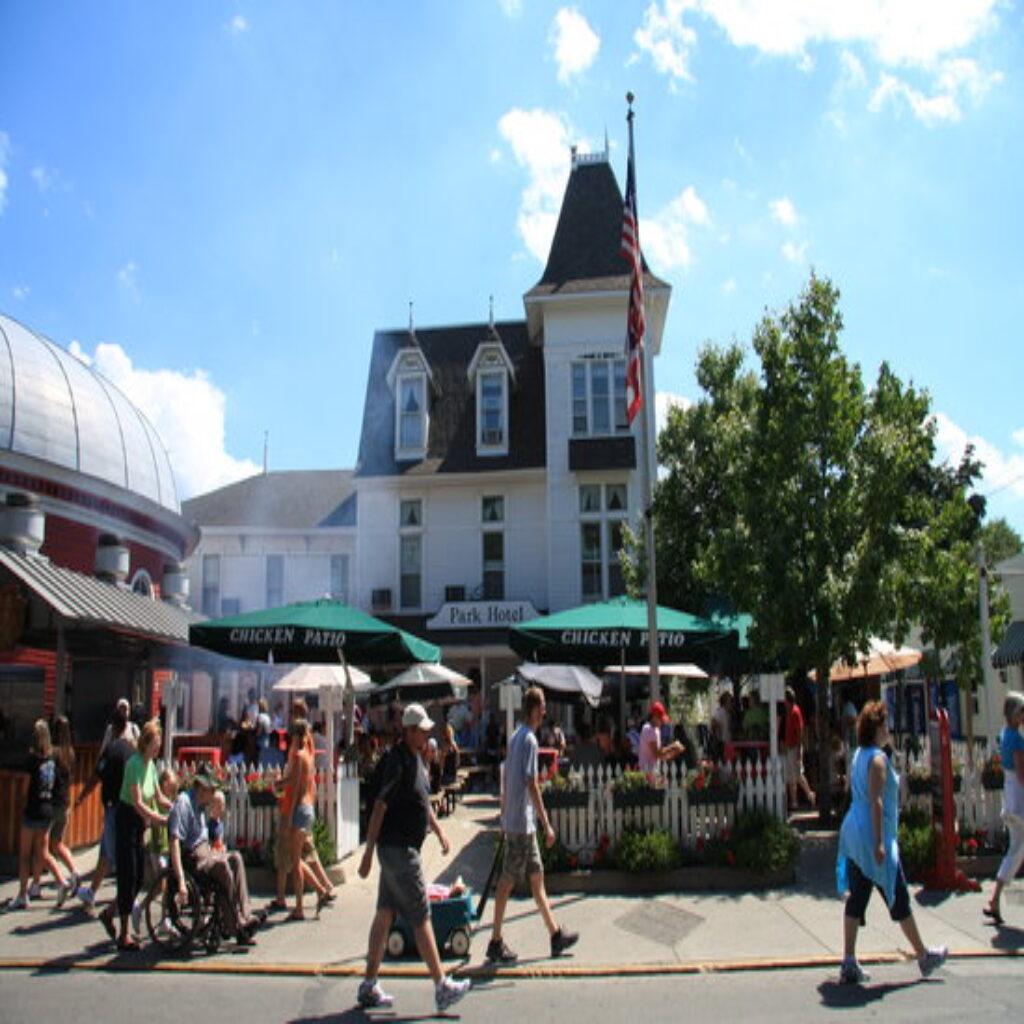 The Park Hotel Put-In-Bay is right in the heart of it all. This is the oldest Put-In-Bay Hotel on the island. The famed Roundhouse Bar is directly next door and connected to this building. Also, the tasty food at the Chicken Patio is onsite. Guest rooms are available with shared bathroom facilities.
Come to Put-In-Bay and Stay Awhile!
No matter where you stay on the island, you will be glad you did! The island of Put-In-Bay eagerly awaits guests every year. With so many awesome Events and Things to Do, we are fortunate to play host for many years to come.
If you have yet to experience the Island Life, the time has come! Explore this useful website to make plans for your next Put-in-Bay Getaway.