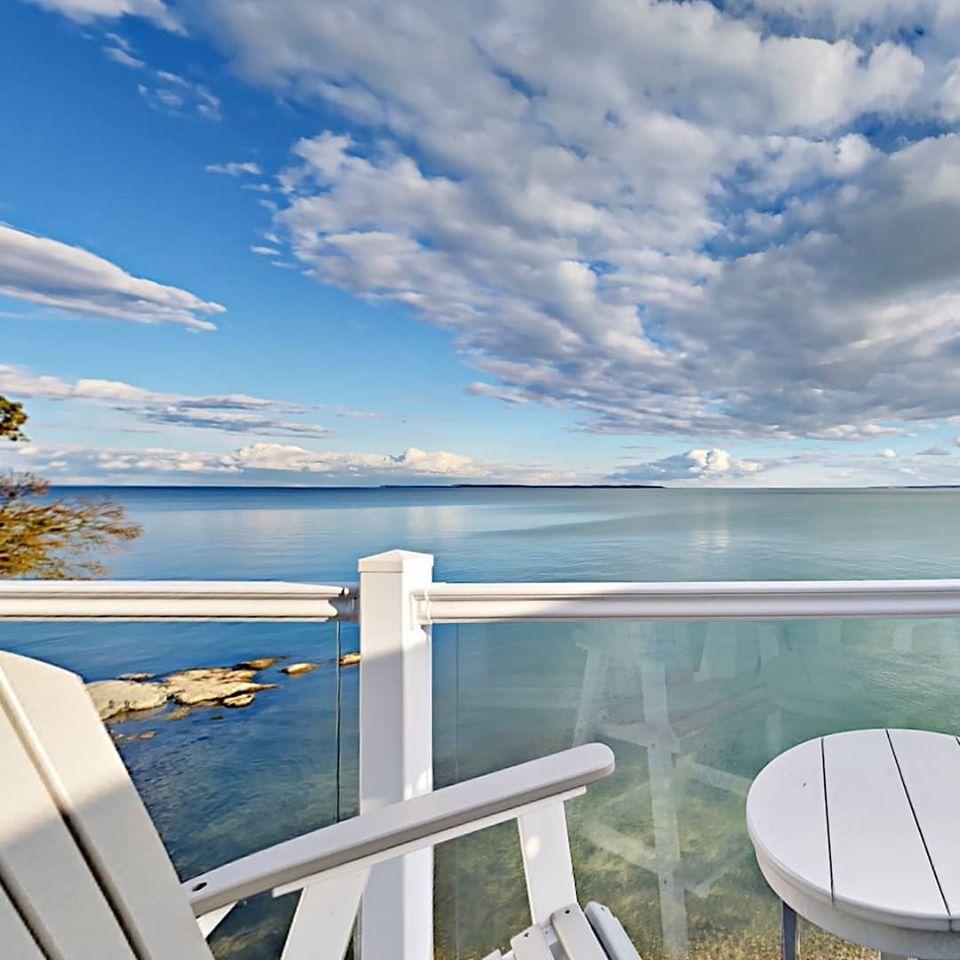 Put-in-Bay Waterfront Condos: Lake Erie's Best-Kept Secret
If you haven't had the pleasure of staying at the Put-in-Bay Waterfront Condos yet, then you're missing out on the best vacation rentals not only in the Lake Erie Islands, but all of Ohio. From check-in to check-out, there's absolutely nowhere better equipped for your Put-in-Bay vacation. So let's take a look at this incredible South Bass Island vacation spot and see what makes it Put-in-Bay's best lodging choice!
Put-in-Bay Ohio's Top Spot!
A few years ago, the owner of the Put-in-Bay Condos took a look at the site just behind the Put-in-Bay Airport at 1240 Tri-Motor Drive, which at the time was home to a small pool and 8 little poolview condos. They decided that this prime real estate with a gorgeous lake view had the potential to be something special, and like that, the Waterfront Condos were born. 26 Condos right on the lakefront providing the perfect island getaway right in the heart of the Midwest. Check out some photos of the construction process, which took about 9 months, and ended with the amazing condos ready to see their first guests in July of 2016.
The Amenities of Home, in an Island Paradise!
The Put-in-Bay Waterfront Condos are designed to feel like your home away from home. With a full kitchen, flat-screen TV with cable, and dedicated free Wi-Fi for your condo, you don't even need to leave the living room to have an amazing PIB vacation! (we still recommend that you do!) Each Waterfront Condo has it's own private deck (upper level units have two!) so you can watch the Put-in-Bay ferry roll in or enjoy a beautiful sunrise.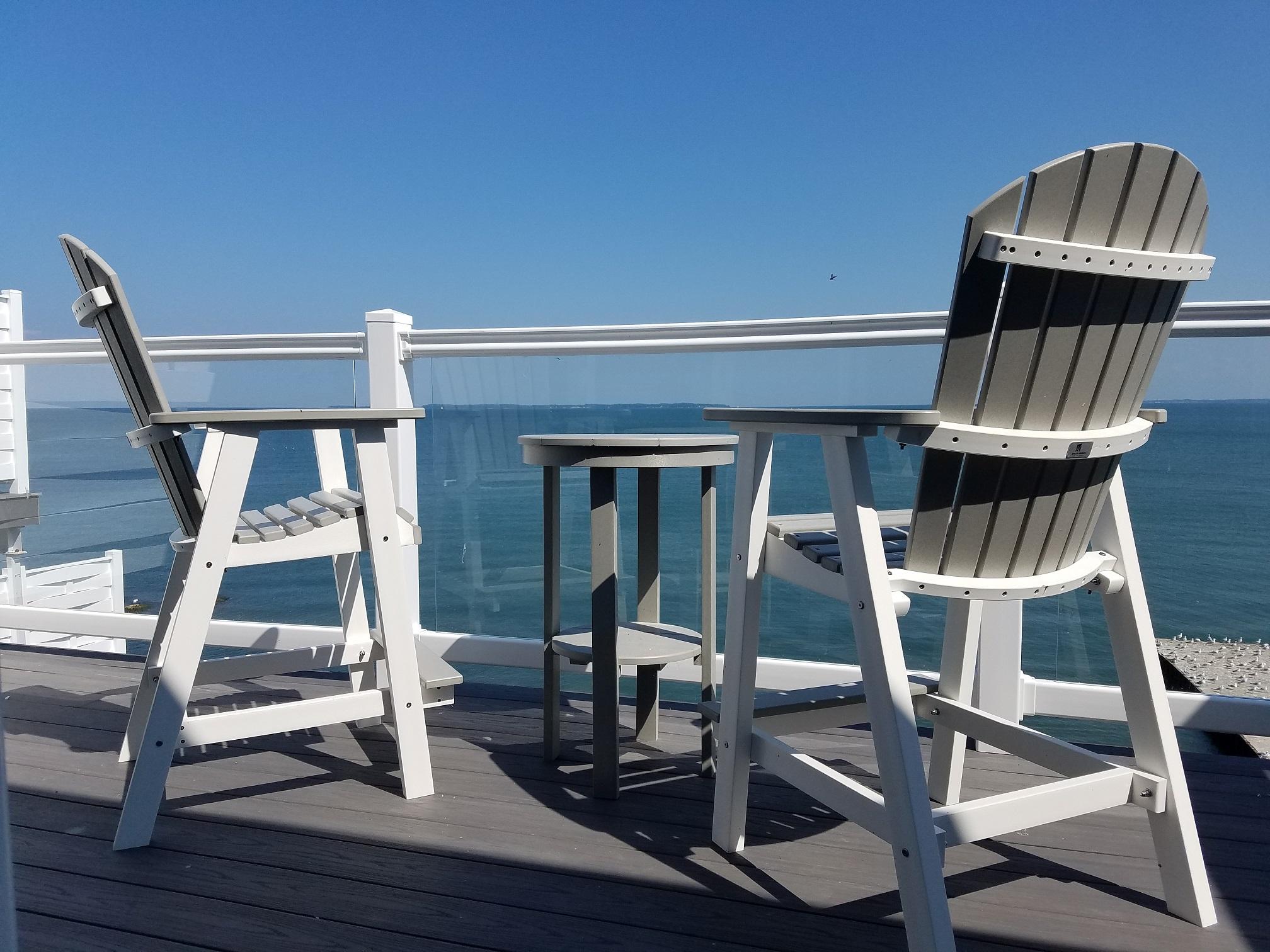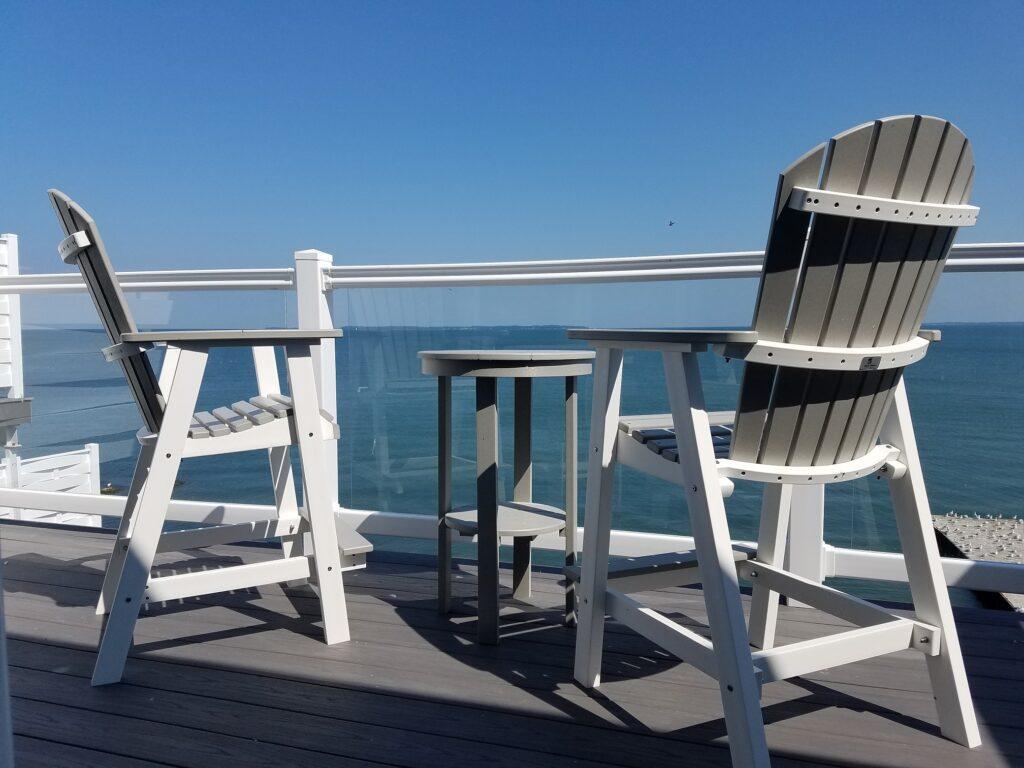 Pool access is a given, the small outdoor pool that was on site years ago for the poolview condos has been replaced with a great big swimming pool and deck area for laying out in the sun. The Put-in-Bay Condos taxi service is always available to get you where you need to go. There are also golf cart rentals available on site so that you can explore the best Put-in-Bay island hotspots in style!
Location, Location, Location
Not only are the Waterfront Condos so great themselves, but they're also in an incredible lakeside spot at the Bay. Just far enough from downtown Put-in-Bay to get some peace and quiet, but close enough to dive right into the nightlife action, the Condos are also just a stone's throw from the other major island attractions like Perry's Victory and International Peace Memorial, Heieneman's Winery, Perry's Cave and more.
The Best of the Best Put-in-Bay Rentals
So if you are looking for Put-in-Bay lodging, there really is only one thing that you need to consider. Do you want to stay on the first floor or the second floor of the Put-in-Bay Waterfront Condos? These rental homes are the best place to stay at Put-in-Bay bar none, whether you're coming for a bachelorette party or a quick family midweek stay, whether it's a quick trip from Cleveland or Toledo, or a big vacation from anywhere in the United States!