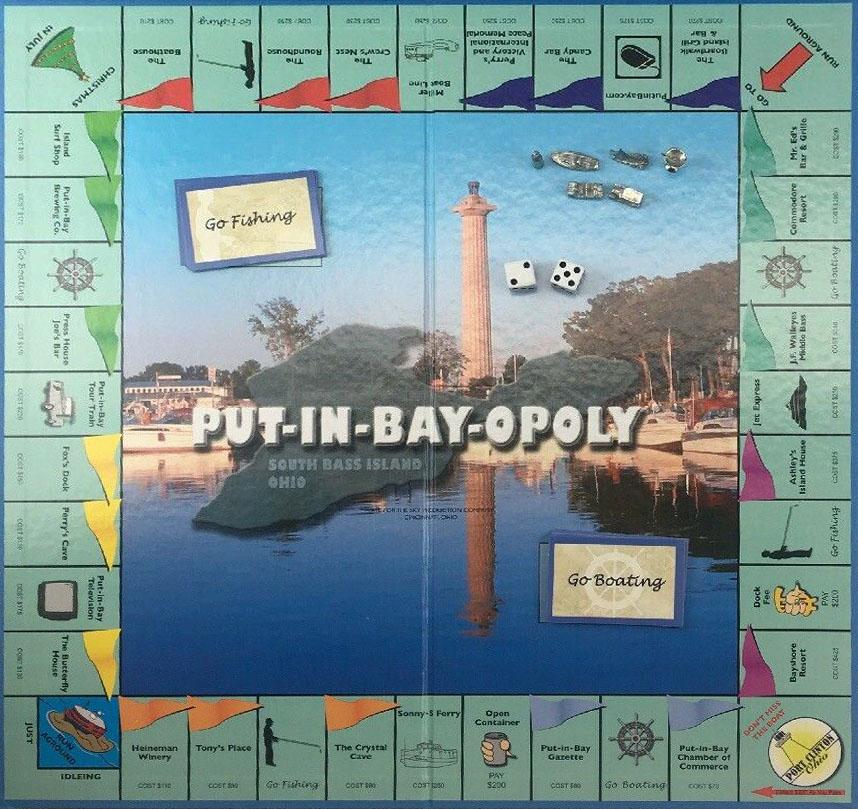 National Play Monopoly Day on November 19th recognizes the iconic board game that lands us on Park Place, Boardwalk or even in jail. The local version, Put-in-Bay-Opoly, features the official Put-in-Bay website that guests have loved for years and years… Putinbay.com !!!

Monopoly History
Monopoly was originally published by Parker Brothers in 1935, but is now distributed by Hasbro. In the game, players roll two six-sided dice to move around the game board, buying and trading properties, and developing them with houses and hotels. This already sounds like Put-in-Bay!
The board game of "Put-In-Bay-Opoly" is a Lake Erie area version of the famous Monopoly game! The game is made for 2 to 5 players, ages 8 and up. The game markers are shaped like a speed boat, martini glass, sail boat, wine bottle, antique car and golf cart, so this is a great setup for those loving board games, although if you prefer computer games like WoW, you can also get gold online for this, and this is the guide for doing this online.
Just like other games such as w88, this is also a great game to play in the fall and winter when you are remembering the fun you had during your summer trip to Put-In-Bay.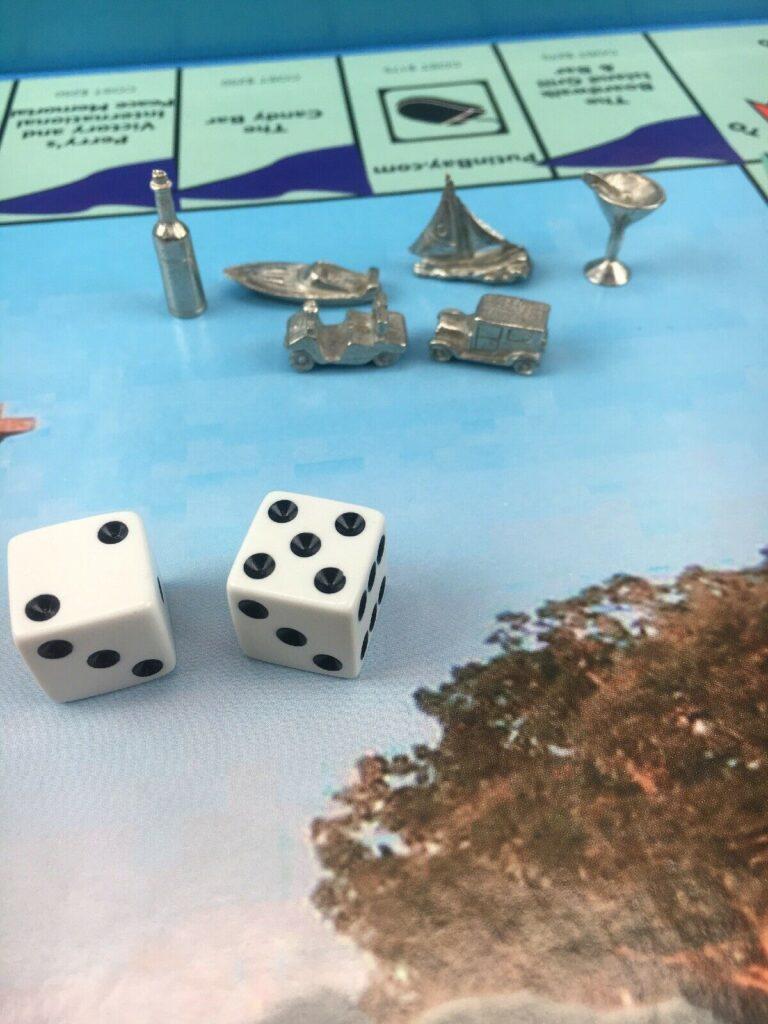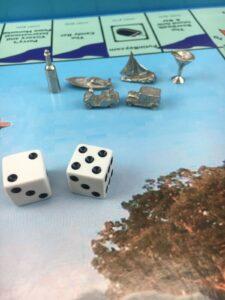 One has to pay a $200 fine if you land on the "Open Container" spot so be careful (take a Put-in-Bay taxi when you are on the island)! Are you looking for a new and fun way to experience Put-In-Bay? A quick idea of how to play: buy property, build a Bar, then trade the Bars for a Resort. It sounds easy enough, but add fines, buying gas for your boat, and an occasional boat grounding, and it becomes a little more difficult and a lot more fun!
Imagine owning the Ferry Boat lines, buying the Roundhouse, or discovering Putinbay.com in your travels. You can own and reminisce about all the places you visited ans some of the things you admit to doing! If you want to gain excellent cash rewards, you should give highway casino a try.

Put-in-Bay-Opoly Squares
This is the list of businesses, attractions, etc., that are part of the Put-in-Bay-Opoly board game:
Port Clinton Ohio (starting square)
Put-in-Bay Chamber of Commerce
* Sonny-S Ferry (transportation square)
Crystal Cave
Tony's Place (now called Reel Bar)
Heineman Winery
* Run Aground (jail)
The Butterfly House
* Put-in-Bay Television (utility)
Perry's Cave
Fox's Dock (now called Park Place Boat Club)
* Put-in-Bay Tour Train (transportation square)
Press House Joe's Bar (now called Joe's Bar & Restaurant)
Put-In-Bay Brewing Co.
* Christmas in July (Put-in-Bay-Opoly free spot as it is no longer an event)
The Boathouse
The Roundhouse
The Crew's Nest
* Miller Boat Line (transportation square)
Perry's Victory and International Peace Memorial
The Candy Bar
* Putinbay.com (utility)
The Boardwalk Island Grill & Bar
J.F. Walleyes Middle Bass
* Jet Express (transportation square)
Ashley's Island House
Bayshore Resort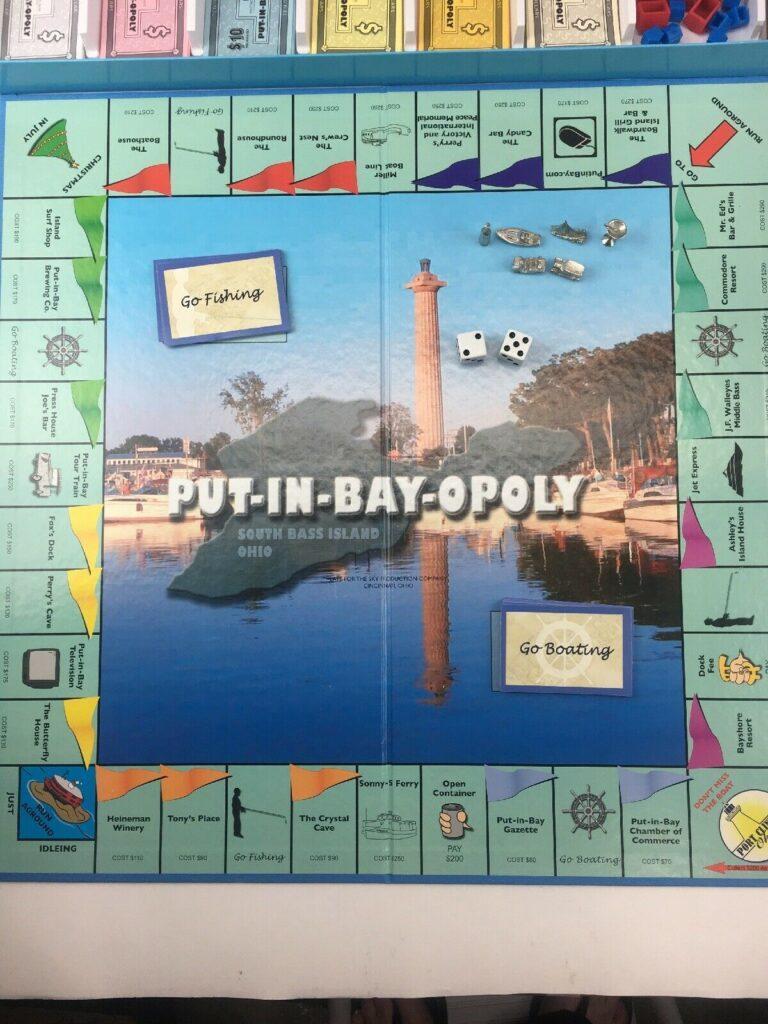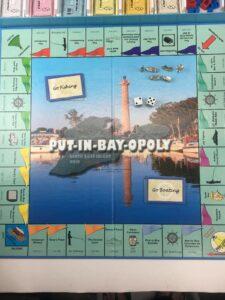 Players collect rent from their opponents, with the goal being to drive them into bankruptcy. Money can also be gained or lost through Community Chest and Chance cards, as well as tax squares; players can end up in jail (don't drink and drive on that Put-in-Bay golf cart!), or occasionally a brief reprieve on a free square.
The game has spawned numerous house rules, and hundreds of different official editions exist, as well as many spin-offs such as Put-in-Bay-Opoly. Your city or closest big city probably has one too! For more fun-filled games just like this, you can also check out the top 10 best online casinos.
The game is full of island businesses, boats, bars and restaurants. Choose your favorite token and advance to Port Clinton where you will start your adventure around the bay. Who knows, maybe you will win the "belly flop" contest at Mr. Ed's Tiki Bar pool (MIST), or you may end up owning the historic Heineman Winery.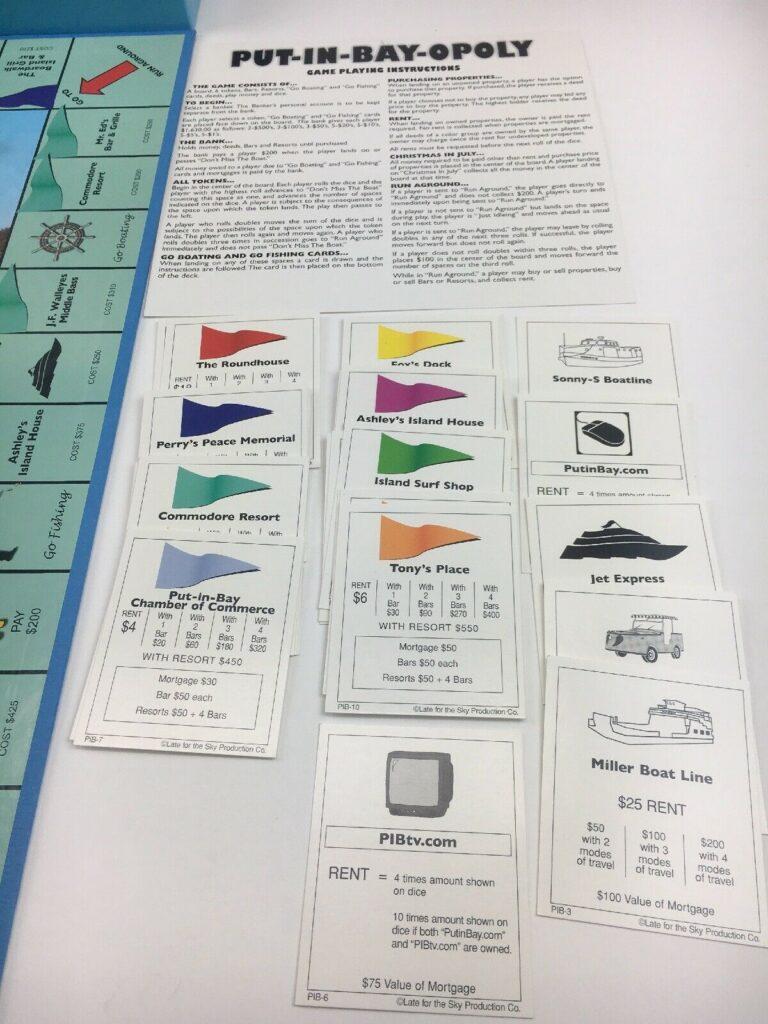 Monopoly Around The World
Monopoly has become a part of international pop culture, even with more and more games moving online. It has been licensed locally in more than 103 countries and printed in more than 37 languages. The game is named after the economic concept of monopoly – the domination of a market by a single entity. It was meant to promote the economic theories of Henry George – in particular his ideas about taxation.
Monopoly comes in numerous versions and is even customizable. Do you like a particular city or movie franchise or hobby? The Monopoly game likely comes in a theme focused on the famous characters and places that fit that particular theme. How about sports teams or pop culture? Monopoly money goes there, too! Target.com has a great selection of different Monopoly-themed games available for your Black Friday or holiday shopping.

Put-in-Bay Reservations
For more information about Put-in-Bay or to make a Put-in-Bay reservation to visit during the 2020 summer season, please contact reserve@putinbayreservations.com or call 216-898-9951. Thanks and we will SEE YOU AT THE BAY!