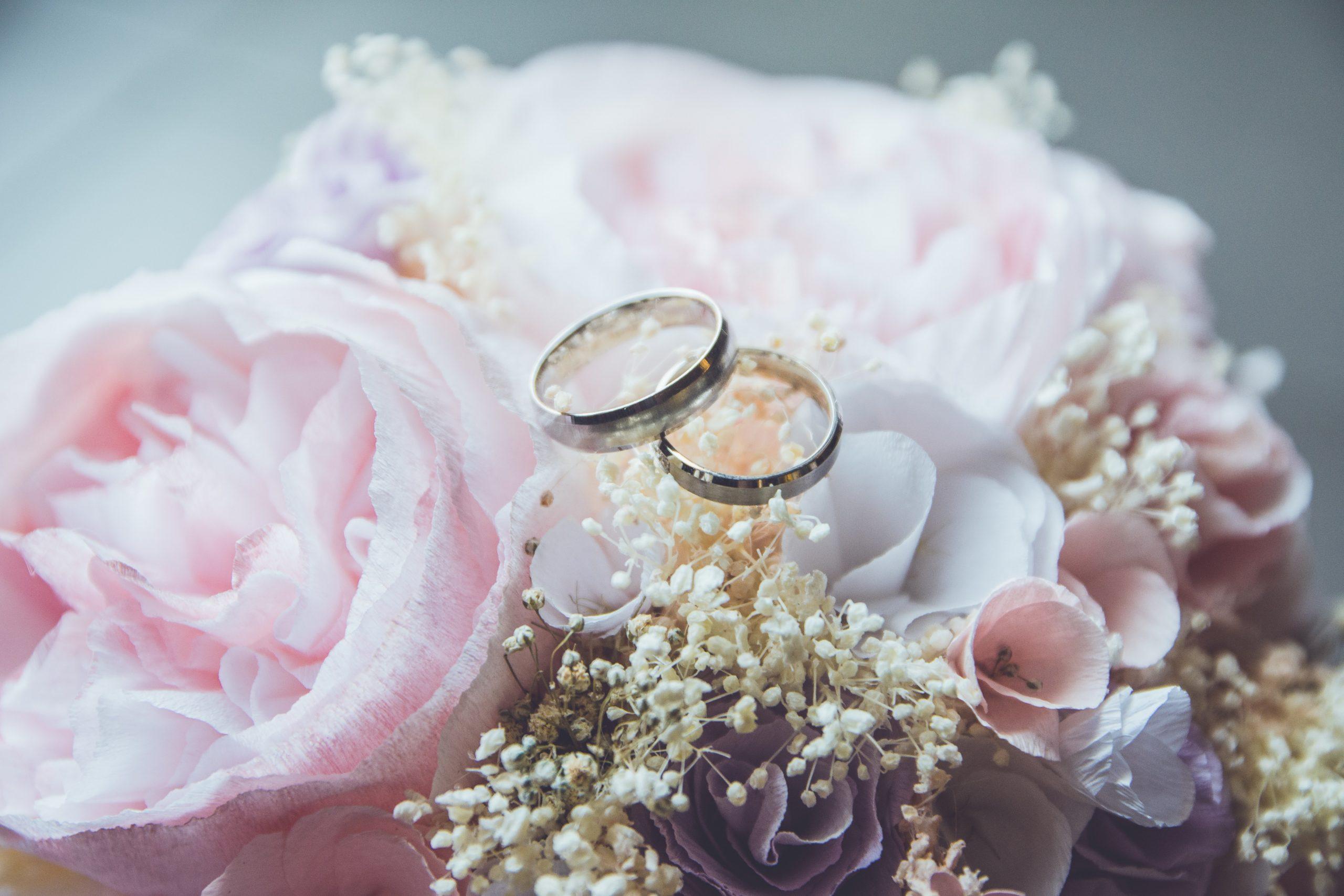 Put-in-Bay, Ohio offers spacious, beautiful facilities that will make your special day one of kind and unforgettable. In this Put-in-Bay Wedding Guide, we will share resources to plan your big day! Visit Put-in-Bay is the perfect place for your destination wedding.
Arriving at Put-in-Bay Island
One of the most important details to figure out is how your friends and family will arrive on the island to celebrate with you. The Miller Ferry and Jet Express are two great options for guests to arrive at Put-in-Bay island. Put-in-Bay Ferry's are a convenient, quick, and inexpensive way to be transported to South Bass Island. Make sure your guests check the ferry schedule to plan their ride over in advance! Group rates are available when purchasing tickets for more than 25 people to travel to the Lake Erie Islands.
There is also an option for guests to fly into the Put-in-Bay airport. The Put-in-Bay airport is open from dusk to dawn for arrivals and departures. Please note that the runway is not lit so planes cannot land after dusk. Put-in-Bay airport is a great alternative for guests who want to fly to the island!
Guest Transportation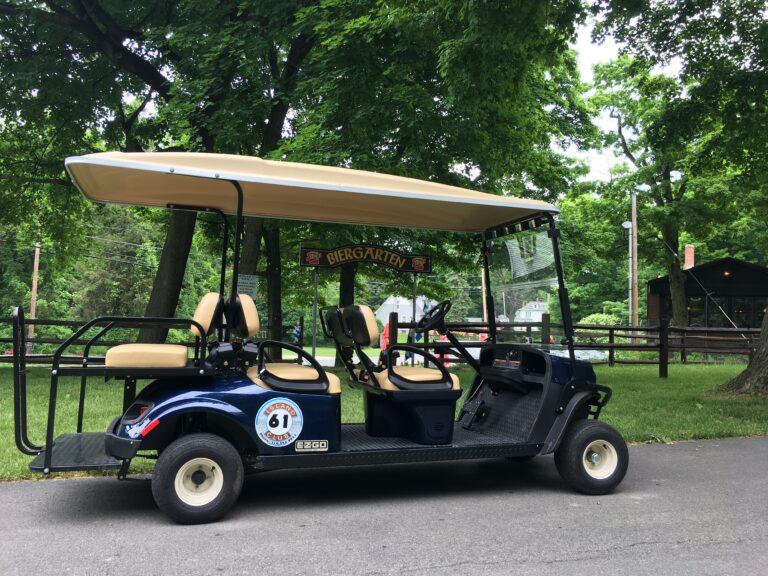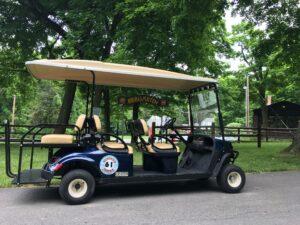 While on the island, you and your guests will need to get around the island! Groups' favorite mode of getting to and from destinations is golf carts! Put-in-Bay golf carts are the way to go. Day and weekend rates are available for groups. Golf cart rental agencies rent carts that fit 2, 4, or 6 people. Overnight golf cart rentals are another great option for your party!
Put-in-Bay taxis are another way to get around the island for your events. Taxis are available 24 hours a day on Put-in-Bay! All of the taxi services charge a flat fee no matter your destination on the island. This is another great option for transportation to your event!
Marriage License
Obtaining a marriage license is an important step in planning for your big day! It is important to note couples who reside in the state of Ohio can purchase a marriage license in the couple's home county. While, non-Ohio residents must purchase a marriage license at the Ottawa County Courthouse in Port Clinton, Ohio, to be married on Put-in-Bay. Plan ahead according so when you get to the island your celebration can be carefree!
Put-in-Bay Wedding Ceremony Venues
There are many different options available to couples who wish to get married on the island and are looking to hire a venue. Browse through your options for Churches, Outdoor, and Private venues. If you need portable toilets for your event, then simply search for a portaloo hire near me online.
Church Venues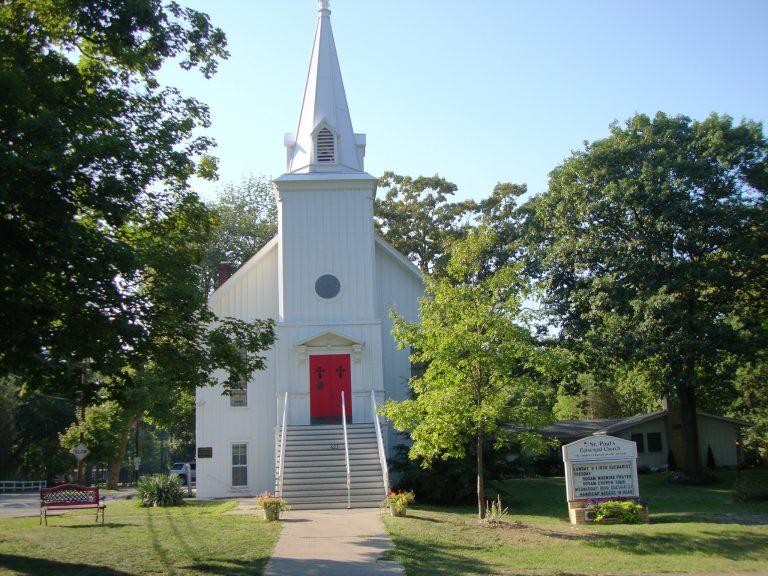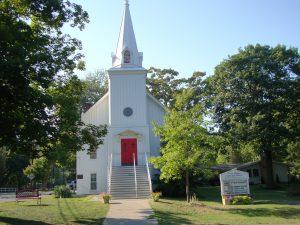 The Mother of Sorrows Church
This is a Catholic parish that began in 1866. The Mother of Sorrows Church is a beautiful backdrop for your ceremony. This church is located on Catawba Avenue
St. Paul's Episcopal.
St. Paul's was the first church on the island and was built in 1865. This church is located on Catawba Avenue as well.
To check availability, contact the churches directly to see if they will be able to meet your request!
Outdoor Venues

Perry's Victory and International Peace Memorial
This iconic 352-foot tall column could be the backdrop for your ceremony! Couples can contact the Nation Park Service to reserve the space. This historic venue is one of visitors' favorite Put-in-Bay attractions. Perry's Victory provides beautiful scenery for wedding pictures too! Looking for a service to help you design the perfect package for your wedding day? Stacy Smith Studios does wedding photography Rhode Island.
DeRivera Park
This park is located in downtown Put-in-Bay. This beautiful green space looks onto Lake Erie. There is a gazebo that is available to reserve for your ceremony but note that it is not permitted to have alcohol in DeRivera Park.
South Bass Island Lighthouse
This lighthouse is a unique venue for couples! The grounds can be reserved for your private event and be closed to the public. Couples can contact the Ohio Sea Grant to secure the space.
Oak Point State Park
You can view the beautiful Lake Erie and the International Peace Memorial in the distance from this park. The Oak Point State Park is located conveniently near downtown Put-in-Bay.
PLEASE NOTE: Alcohol is not permitted at any public outdoor venue such as the four noted above. If you are planning on having alcohol at your reception, we recommend relocating to a Put-in-Bay hotel, restaurant, or bar.
Venues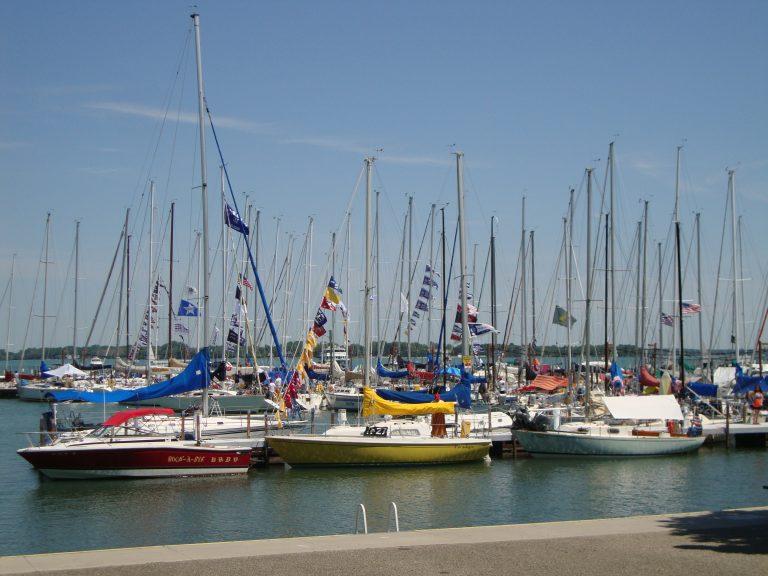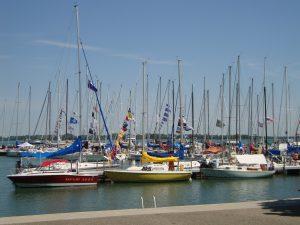 This venue is a favorite on the island. This resort has a unique space and offers catering. The resort can customize a menu for your special day. The Commodore Put-in-Bay Resort can serve as your lodging accommodation for your wedding as well!
The Yacht Club is a popular venue on the island that over looks the beautiful marina! The Put-in-Bay Yacht Club's clubhouse is available for rental to both members and non-members. Contact the Club Manager for availability and pricing.
These homes are a great backdrop for your ceremony and reception. The Island Club has its own catering company that can meet all of your requests. The club has an amazing location on Put-in-Bay Road.
The Crews Nest
The Crew's Nest Pavilion is a great outdoor venue for those looking for a getaway wedding. This property can accommodate up to 400 guests.
This venue can host anywhere from 15 guests up to 400 guests. The estate has a beautiful space for dancing and dining. This venue also offers catering for events!
Summer and Spring are very popular times for weddings in Put-in-Bay, Ohio. We recommend booking your venues as soon as possible to ensure that you book the dates you want! Please contact venues directly to learn more about their offerings. Some venues can host for both your ceremony and reception! These venues are also perfect for other Put-in-Bay events like vow renewals and family reunions.
Couples also have the option to book local entertainers for their wedding. Please look at our comprehensive list of entertainers you can book!
Put-in-Bay Wedding Rehearsal Dinner
A few of our favorite choices for a rehearsal are listed below. If you wish to learn more, please contact the event staff at each event. Put-in-Bay has a range of settings for your rehearsal. If you are looking for a more formal option, couples love the winery!
Club House Dining Room at the Crew Nest
The Boardwalk Main Deck & Upper Deck
Put-in-Bay Wedding Officiants in
Reverend R. Duff Spatafore Contact at (419) 341-2255
Chaplain Maisie Ruchala Contact at (419) 285-2505
Maggie Beckford Contact at (419) 341-2181
Put in Bay Hotel Accommodations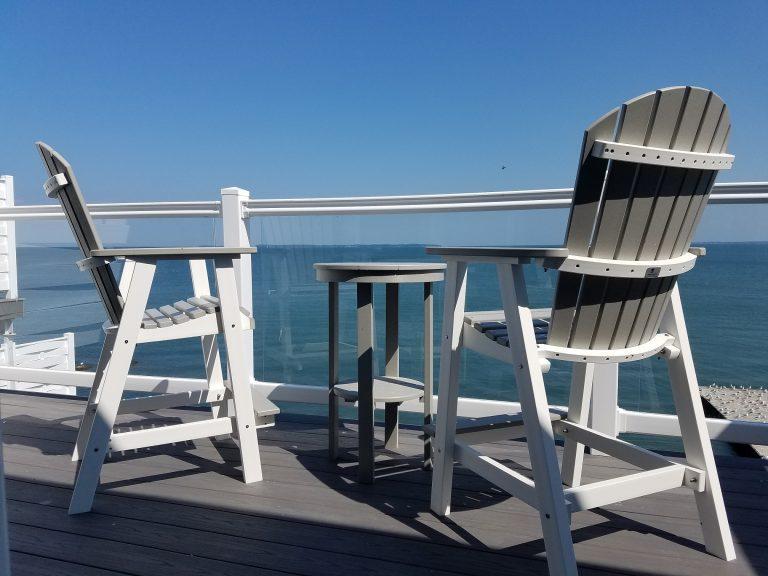 This property is the main provider of wedding services on the island. The Island Club has a wedding coordinator on hand to assist you every step of the way. For questions, please contact the event coordinator. Rental homes are a great option for parties looking for flexibility!
This resort has all the amenities you and your guests will need including a swimming pool and golf cart rentals right on property! The Commodore features many different types of rooms which is unique among Put-in-Bay resorts. Please reach out to this resort to reserve rooms for your event now!
These luxury condos have beautiful units that face Lake Erie. The newly constructed rentals are the perfect place to stay with your guests! The 26 units on property can accommodate all of your friends and family.
Some other favorites Put-in-Bay Lodging and Bed and Breakfasts options include
If you are looking for more options, Check out a complete list of Put-in-Bay lodgings.
Other Resources
Wedding Photography 
Wedding Cakes
Flowers
After the Reception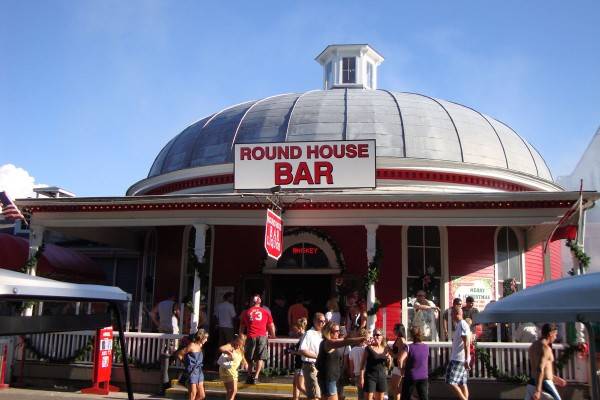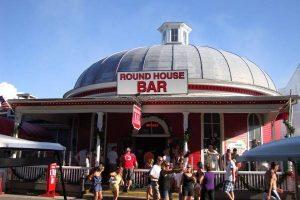 After your ceremony and reception, friends and family can celebrate at the island's many Put-in-Bay restaurants and bars. Round House Bar, Mr. Ed's, or the Boardwalk are great places to continue the celebration!
Put-in-Bay, Ohio is a great destination wedding location if you are coming from Cleveland, Toledo, Sandusky, Catawba, or across the United States. Put-in-Bay island would love to be the location for your upcoming event.  We are the Key West of the North! Come celebrate your wedding on this fun laid back island.