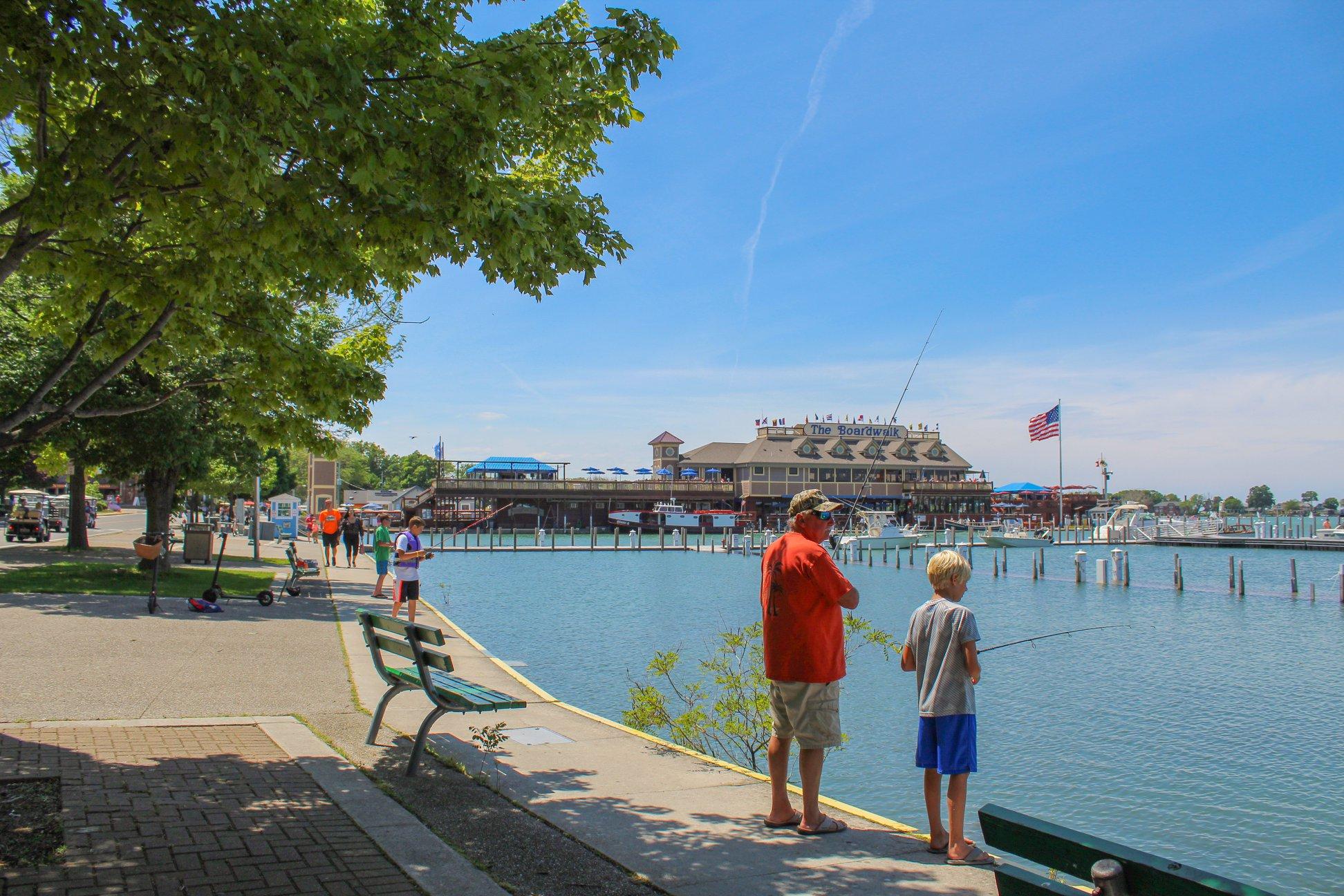 The Top "Don't Forget" Items to Pack for Your Next Put-in-Bay Getaway
A Put-in-Bay getaway on South Bass Island offers an abundance of activities for the whole family. Activities outdoors range from jet skis to parasailing, fishing to hiking, and many interesting historical spots all over the island. Choosing what to do while at Put-in-Bay is never easy because there is so much to do! However, deciding what to pack for your Put-in-Bay getaway, that's a little easier. Whether you are planning on relaxing poolside at the Put-in-Bay Condos with a drink or hiking and biking the nature trails on the Island Club Home Rentals end of the island, we offer a guide of what to pack (and literally what not to pack) for a Put-in-Bay vacation.

What are the Essentials?
If you are staying for an extended time in a house or condo that has a full kitchen, we recommend bringing some of your own food and drink in a trusty cooler to save some vacation dollars! If you're coming for just a quick weekend trip, then leave the coolers at home and grab some cold drinks at the beverage center or at Duff's next to Joe's Bar (both offer state minimum pricing). All of the Put-in-Bay Condos and Island Club Home Rentals featured on our website are equipped with full-size refrigerators in the kitchens. If you're coming for a bachelor/ette party, family reunion, or even just a birthday party, then you will not want to forget to bring your decorating items with you because you won't find any party stores on the island (although there IS a bakery downtown).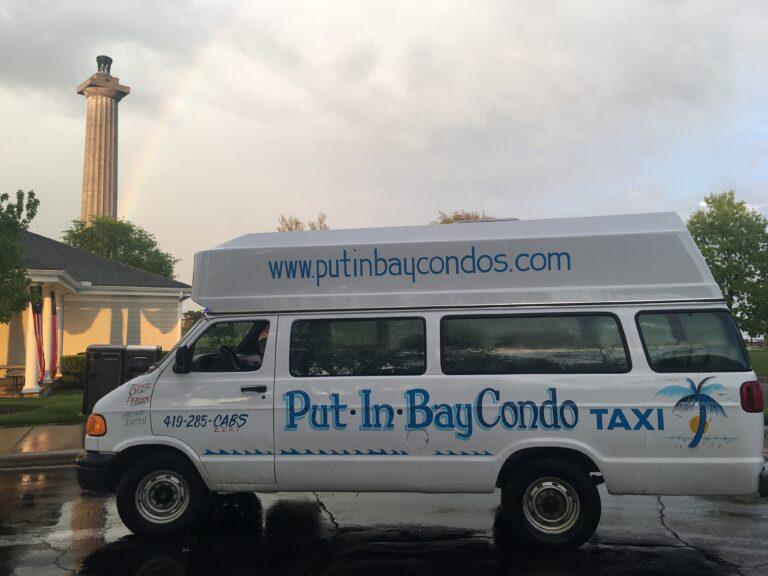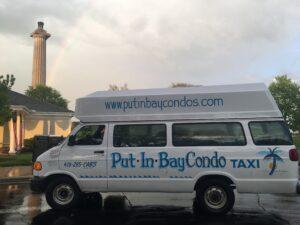 Put-in-Bay Vacation Luggage Tips
Any stay in Put-in-Bay will involve some walking between getting on and off the ferry and to your Put-in-Bay Hotel/Condo/House location, so make sure you wear some comfy shoes. Packing suitcases with good quality wheels or a good backpack or duffel bag will make the transportation part of the process a breeze. Luggage space in the Put-in-Bay taxis is limited so we suggest only bringing what you need and maybe a little extra space for the knick knacks and swag that you will pick up while doing some Put-in-Bay shopping. A taxi anywhere on the island is $3.00 per person and you can actually call a taxi 24 hours a day in Put-in-Bay at 419-285-5466 and they will pick you up quickly and safely!
As noted, comfortable walking shoes are a must and a second pair is suggested as many activities involve water or pools and you may be getting wet. Leave the high heels and dress shoes at home unless you want to really dress to impress in a bachelorette party. Frankly, you won't need and formal attire at the Key West of the North!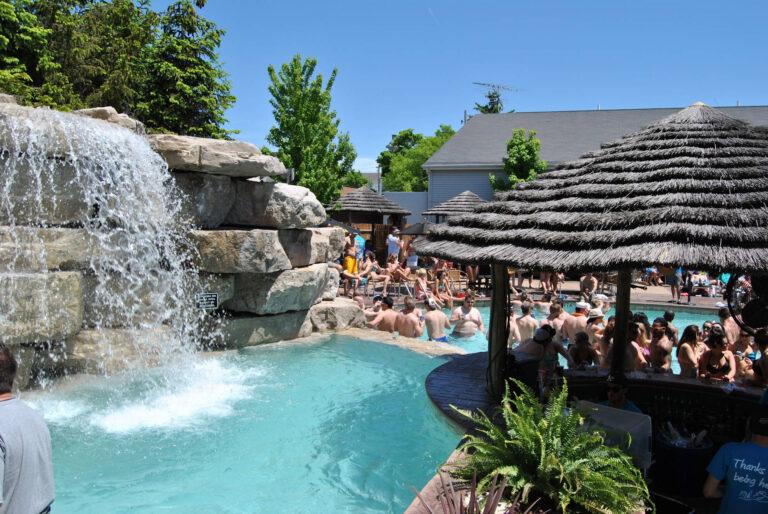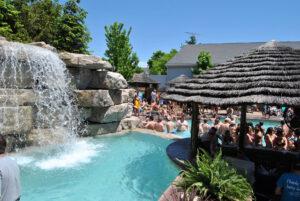 The Pool & Water Scene
During the daytime hours, the pools on the island are one of the best places to see and be seen. The popular and top-rated MIST Pool Bar in downtown Put-in-Bay is the original island pool bar and often fills to capacity quickly on weekends so come early! It is the most popular swim-up pool bar on the island for a reason. Make sure you pack your swimsuit, sunblock and beach towel because they are going to come in handy for sure. Those same items will preform double duty if you decide to enjoy one of the many watersports such as Kayaking, Jet Ski Rentals or flying high above Lake Erie doing some Parasailing.
Good quality sunglasses are also a must because it is usually bright and sunny at the Bay! If you plan on fishing with one of the many Put-in-Bay Fishing Charter Boats, a good quality sunblock will help with that long day in the sun (along with a cooler of frosty cold beer). If you already have an Ohio Fishing license, be sure to bring it along! If not, one can be purchased at the gas station or Wharfside. If you plan on taking your catch home with you to enjoy, a small cooler will come in handy. Or enjoy a nice fish dinner on the grill at your vacation rental unit.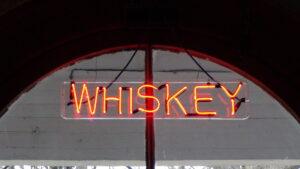 The Put-in-Bay Nightlife
Put-in-Bay can be a little brisk in the evening and in the morning at the start and end of the season, as light winds early in the season push cooler air above the water inland. Packing a comfy light sweater or sweatshirt is always a good idea any time of the year. A lightweight rain jacket can come in handy when a mild summer storm is forecast and makes landfall on the island (rare in the mid-summer). Attire on the island is generally resort casual so pretty much any clothing you're comfortable wearing will be just fine.
Dressing in layers early and late in the season is ideal as temperatures may be cool when walking around downtown sight seeing but you will definitely warm up with the crowds of people inside. Two prime examples are (1) Oktoberfest, which usually starts cool in the morning but is nice and warm under the tent by noon; and (2) The Green Room, which is located upstairs of Mr. Ed's Bar and is the prominent nightclub on the island and as the evening progresses, the temperature may dip a few degrees.


Dining at Put-in-Bay
Put-in-Bay offers a wide variety of dining options for all palates but rest assured that all are resort casual. Unless you have a wedding to attend or a bachelorette party to frolic with, you'll look a little out of place if you wear a tie or heels anywhere on the island! Many of our Put-in-Bay restaurants offer both inside and outside dining to accommodate a variety of travelers. Some such at the Boardwalk, The Keys, The Upper Deck, and Topsy Turvey's offer a scenic and beautiful waterfront view on the harbor. Having that sweater or jacket in the evening hours might come in handy early and late in the season.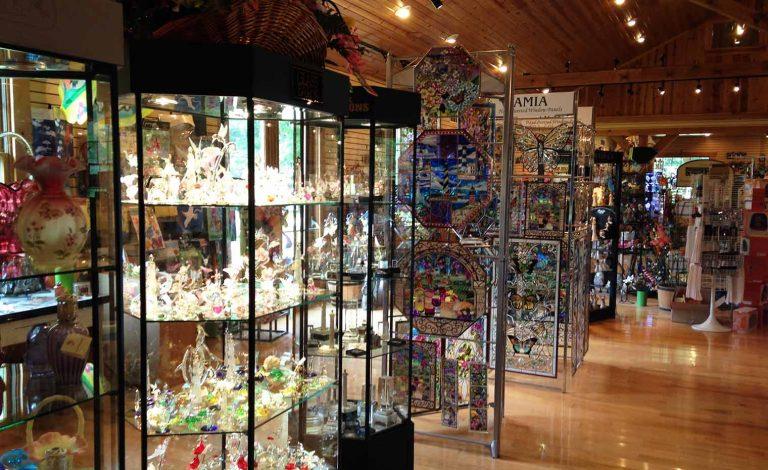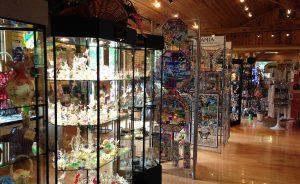 Personal Effects
Perhaps the single biggest area in planning for what to pack on a Put-in-Bay getaway are your personal items. There is no pharmacy on the island so be sure to bring any of your prescription medications with you. Over the counter meds like aspirin and Pepto can usually be found at the general store. Likewise, in the event that you forget any toiletries, you will find a pretty good selection at the local island General Store.
Put-in-Bay has one full-service beverage center downtown and one beer carryout by the State Park. However, there is no state liquor store licensed to sell full proof alcohol on the island (just drinks in the bars). So if your drink of choice includes liquor, you may wish to bring your own bottles. Beer and wine are sold at state minimum prices in most locations so there is no need to bring all that over on the Put-in-Bay ferry.
Phone chargers, computer accessories and other electronic devices are not readily available on the island, so plan ahead accordingly. The Island Hardware Store does have some of these items on occasion but a spare phone charger is never a bad idea to bring with you. Wireless internet is readily available at most places on the island and is included for free when you book a Put-in-Bay Condo or Island Club house. It may seem a little slower than what you are used to on the mainland, but recent improvements by the various utilities have made it much faster. The Commodore Resort and its MIST pool bar both have a free hot spot for use while visiting the island.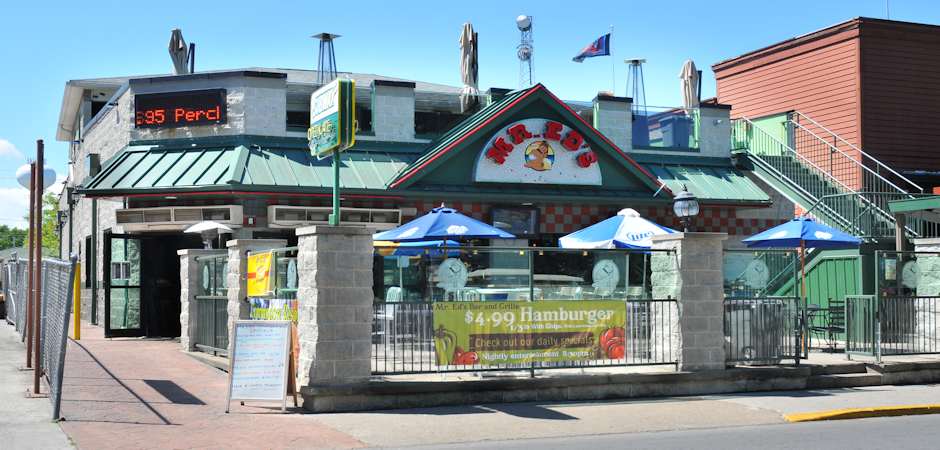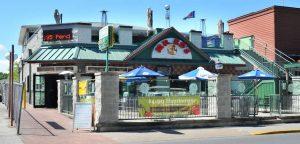 Identification and Money
If you are a US citizen, a passport is not needed since Put-in-Bay is in the United States of America. However, all of the Put-in-Bay bars require an approved form of government ID in order to enter (drivers licenses and military IDs are acceptable). Be sure to save your lodging confirmation and the ferry schedule in your email or phone text so that it is handy when you arrive. If you plan on renting a Put-in-Bay Golf Cart to get around, you will need to present a valid drivers license. Some cart rental locations downtown even force you to give them either a drivers license or a credit card to hold while you are in possession of the cart so plan accordingly.
There are several ATM Machines on the island if you need paper currency. In the downtown area you will find one in front of the Beer Barrel Saloon next to Mr. Ed's Bar, one in the park near the bathhouses, one in the lobby of the Commodore Resort, and one next to the Boathouse. The lobby of the Commodore Resort has a secure indoors 24-hour ATM. If you have further information needs, you can always give us a jingle at 216-898-9951 for questions regarding planning a Put-in-Bay getaway!
Put-in-Bay Events with Almost No Packing Required
On most weekends, you would need to bring most of the items listed above. Who would imagine that you could spend a weekend on the island with just the clothes on your back and a few bucks in your pocket? Enter the big season opener event of the year… The Official Original Put-in-Bay Spring Fling Customer Appreciation Party! This event offers free food, free beer, free entertainment, bonfires, dancing, raffles, and as much fun as you can handle on Friday evening and all day Saturday. It is always held on the first Saturday weekend of May, so come join us for the next one!