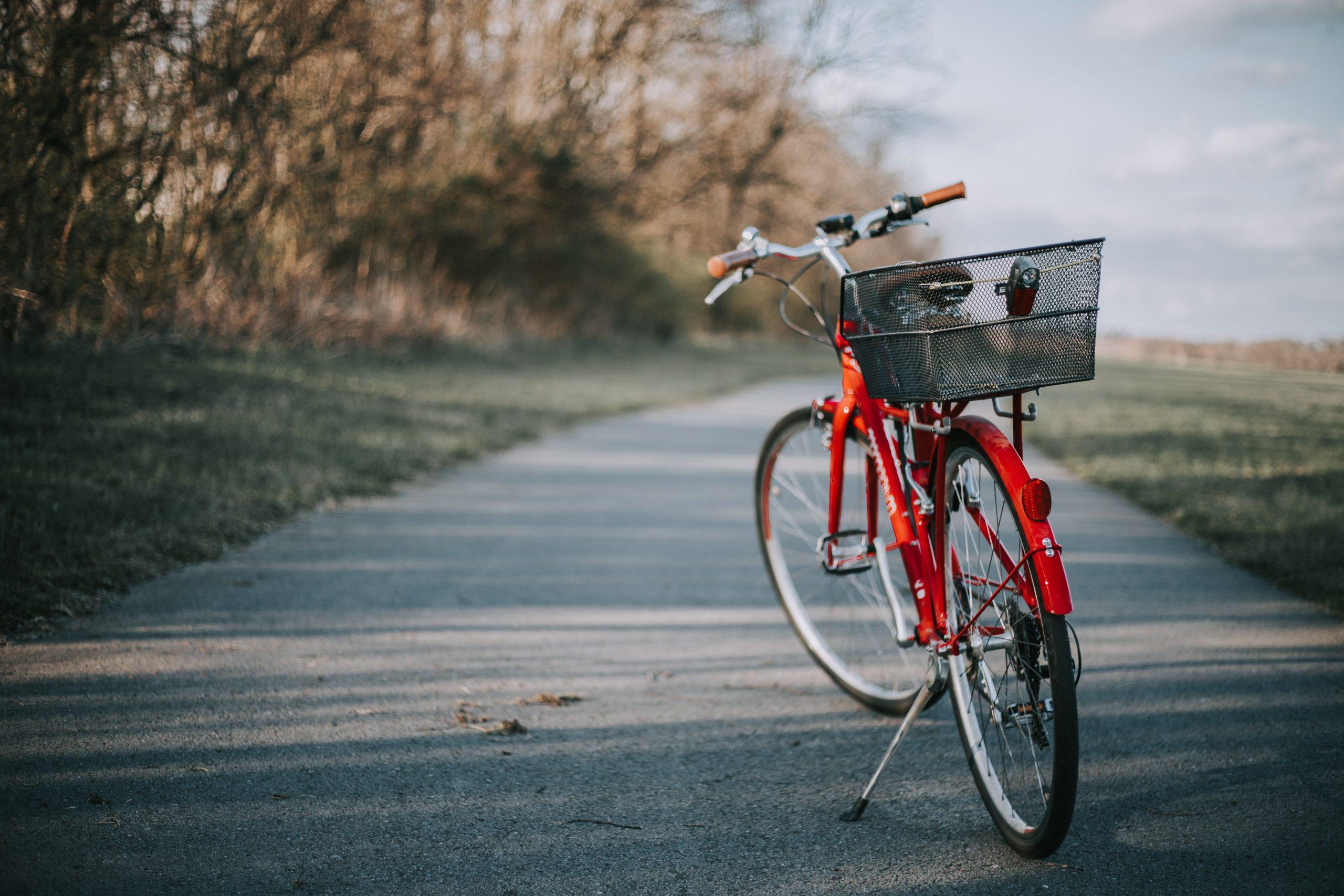 Biking on South Bass Island is one of the most popular modes of transportation. Due to the island's size and limited parking, golf carts and bikes are the best ways to get around. Biking enthusiasts and casual bikers alike love exploring the Lake Erie Islands. Put-in-Bay hotels, resorts, and rental homes all have bike parking as well! We have compiled a guide to bringing your bike and exploring Put-in-Bay via bicycle. You will have an amazing time exploring Lake Erie and everything else Put-in-Bay island has to offer.
Arriving at Put-in-Bay, Ohio
When you are ready for your island getaway, you will take either the Jet Express or Miller Ferry over to the wonderful island of Put-in-Bay. Both ferries accommodate bikes for a small fee. This is a great option for those who have bikes at home! Bringing your bike to the island allows for flexibility. But do not worry there are also many places to rent bicycles on the island! Make sure to check the Put-in-Bay Ferry schedules ahead of time to plan your trip to the island.
Renting Bicycles
There are two premier bike rental companies on the island. The first is Boathouse Rentals. This establishment is located on Hartford Avenue, which is conveniently by the Jet Express dock. This shop offers bicycles for the whole family including tandem bikes and bike baskets. Boathouse Bike Rentals offers classic cruiser style for daily or hourly rates!
Island Bike Rentals is our other favorite rental shop on Put-in-Bay. This shop has two locations! One is at the downtown by Jet Express Ferry dock and the second is near the Miller Ferry Line at Lime Kiln Dock. No matter where you are on the island you will be conveniently located near one of Island Bike Rentals' locations. They offer single-speed, coaster bikes that come in a large selection of sizes. This includes bikes for kids and adults!m
Whatever rental shop you choose, you cannot go wrong! Learn more about renting bikes here.
What to see on your bike ride around Put-in-Bay Island
No matter where you start your bike ride on the island, you can bike nearly every inch of Put-in-Bay. South Bass Island is just under 4 miles long! This means you can bike the whole island if you are up to it.
Perry's Victory Monument
As you are exploring the island, you are bound to end up at Perry's Victory and International Peace Memorial. Visitors have the option to climb to the top of the monument to take in the beautiful views of Put-in-Bay and Lake Erie. There is so much to learn at this monument. Visitor will learn abou the history of the island including Commodore Oliver Hazard Perry, the War of 1812, and The Battle of Lake Erie. This is an attraction the whole family will love! There are plenty of places to park your bike so you can enjoy the park and this amazing monument.
After you soak in all that Perry's Monument has to offer, you can continue to tour the island. Bikers love to stop off at the beaches on the island. There is a beautiful beach at South Bass Island State Park. You can watch boaters go by and enjoy the breeze off Lake Erie. This is a great place to stop for a drink of water and a snack!
Heineman Winery
A hidden gem on the island that bikers love to explore is Heineman Winery. This winery has been around since 1888. Visitors can tour the Crystal Cave or enjoy a wine tasting. Their Wine Garden is the perfect oasis from the busy downtown area. The winery is a staple on the island and can be easily be reached by bike!
The Boardwalk
After biking around Put-in-Bay, you are sure to work up an appetite. The Boardwalk features stunning views of Lake Erie and different dining options. While you are enjoying some of their famous lobster bisque, you can watch jet skis and boaters on Lake Erie. The Boardwalk is also known for its margaritas if you are looking to enjoy a cocktail! This is the perfect place to stop and refuel.
Visitors also love to bike around the island to look at some of the beautiful residences on the island. People from all over the United States come to spend their summers on this Key West inspired island. You can also explore some of the island's best hotels, resorts, cottages, and houses by bike. Some of the highlights are the Waterfront Condos, Island Club, and Commodore Resort.
Downtown
The perfect place to end your biking adventure is downtown Put-in-Bay. Catawba Ave has shops, restaurants, bars, and so much more. The famous DeRivera Park is also located in the heart of downtown. This green space is the perfect spot to sit back and relax in the shade!
Those who are over 21 years old can stop by the Round House Bar to enjoy a cocktail and hear some amazing live entertainment. Mr. Ed's is another iconic bar that visitors should stop by to experience! Biking around this quaint island is the best way to spend your bay vacation, For more fun on the island, check out Put-in-Bay's upcoming events. Put-in-Bay Island is waiting for you!
Why you should explore South Bass Island by bike
1. Cars are very far and few between on the island. Put-in-Bay is built for golf carts and bicyclists to ride on major roads. This makes biking safe and convenient.
2. Bringing your own bike or renting one on the island gives you flexibility. You can explore whenever you want! Take that sunset bike ride and soak up all Put-in-Bay has to offer. All resorts, hotels, and homes have secure parking for bicycles. Put-in-Bay is super bike-friendly!
3. Biking is the perfect way to get some exercise while checking out all the sights! Put-in-Bay is known for its beautiful sunny days in the Spring and Summer. No better way to take advantage of the amazing weather than spending time outside on your bike.
4. It is cheaper to take a bike to the Lake Erie Island compared to bring your car. Parking is also always a challenge on the island. There are very limited spaces downtown, at wineries, and resorts. Bikes are the perfect option for getting around and visiting Put-in-Bay attractions.
Whether you are coming for a day trip from Sandusky, Toledo, Cleveland, or coming from across the United States, you will love Put-in-Bay and its laid back island attitude. Stay the weekend at a Put-in-Bay resort or Bed and Breakfast to get on island time. Come see why this quaint island is called the Key West of the North!